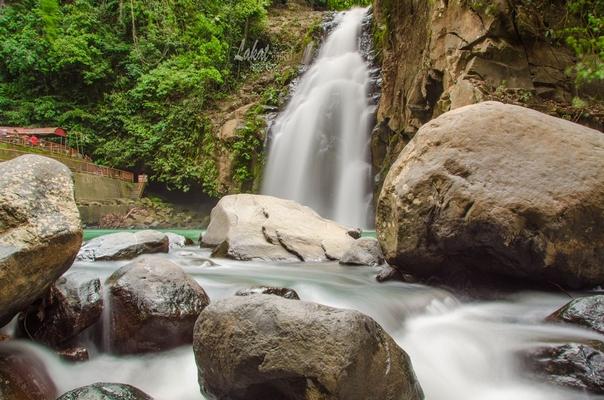 Upon travelling to Misamis Oriental, you should not miss the wonderful tourist destinations that will captivate you. One of the best spots that you should not skip is the Tiklas falls, located in Barangay Lawit, Gingoog City. The destination has been developed as an Eco-Tourism Park, thanks to the city government of Gingoog.
The city of Gingoog is 122 kilometers east of Cagayan de Oro City and 74 kilometers west of Butuan City. It is bounded on the west by the town of Medina; on the south by the town of Claveria; on the north by Gingoog Bay; and on the east by the town of Magsaysay. It is politically subdivided into 79 barangays. The city is popular for Tiklas Falls, Mt. Lumot and Badiangong Beach.

The main and most well-known tourist attraction in Gingoog City is the Tiklas Falls. It is one of the reasons why Gingoog is known as the "City of Waterfalls' because of the numerous waterfalls that it have. The waterfall is located 13 kilometers away from the city proper. It is said that the city has over 30 waterfalls that one needs to pass forested and remote areas before seeing them.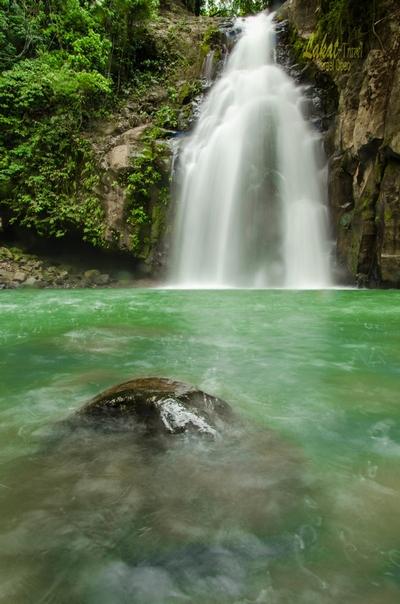 Tiklas Falls has a powerful body of water that dash up to 50 feet from the cliff. Tourists and visitors will surely enjoy seeing the enchanting waterfall. They can also have their picnic here with the waterfall as the backdrop. Before reaching the falls, you need to trek for about 15 minutes on a trail that is muddy and rocky.
Like other tourist attractions, the area near the waterfalls has also been developed as a resort (which is part of the eco-tourism program of the city government of Gingoog) where one can enjoy swimming in a pool. Cottages are also available for rent for tourists and excursionists which cost around Php 200.
To have a great view of the falls, one can stand on the concrete bridge going to the park where one can have a picturesque view of the waterfalls and take many photographs. Tourists should be reminded that littering in the area is strictly prohibited and there is an entrance fee of P20 for adult and P10 for children (12 years below) upon going to the waterfall.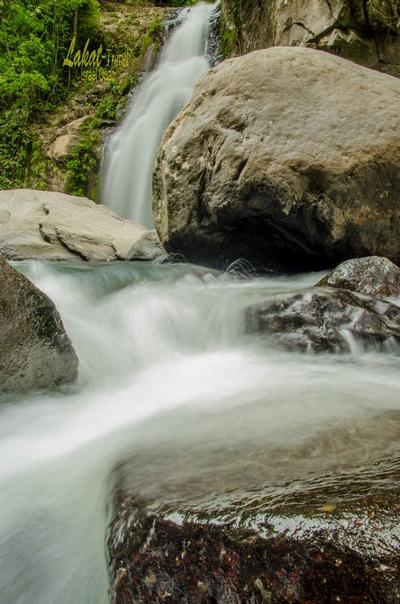 There are no accommodations within the area so tourists need to go back to the city proper if you plan to have an overnight stay in Gingoog.
How to get there
Tourists who want to see the Tiklas Falls may travel by air, land and sea.

By Air: From Manila, one can take a flight going to Cagayan de Oro City Airport from Ninoy Aquino International Airport through major airline companies like Philippine Airlines and Cebu Pacific Airport. Upon reaching CDO airport, you can take a taxi or jeepney going to the bus terminal and from there, you can choose different bus lines that will take you to Gingoog City.

By Sea: From Manila, 2GO (formerly Superferry) offers four times weekly sailing schedule from Manila seaport going to Cagayan de Oro (vice versa). There are also two times weekly sailing schedule from Butuan (Nasipit seaport) going to Manila (vice versa). From Cebu City, there is also a ferry trip going to Cagayan de Oro City and Butuan. Both Butuan and Cagayan de Oro seaports have a nightly sailing schedule going to and from Cebu City.
By Land: Gingoog City is accessible by land from Cagayan de Oro City and Butuan. From Butuan City, you can take a bus bound to Cagayan de Oro. The travel time is around two to three hours; tell the driver to drop you off Eskina Santiago or the intersection going to Tiklas Fall. There's a big sign that shows the direction going to the location of the falls.
If you're coming from the city proper of Gingoog, you can take a tricycle ride going to Eskina Santiago. From CDO, ride a bus bound to Butuan or Gingoog. The travel time is also two to three hours. Drop off at Eskina Santiago.
Upon reaching Eskina Santiago, ride a habal-habal going to the entrance of Tiklas Falls. Habal-habal fare is around 150 pesos when hired. From the entrance, you need to walk for 350 meters going to the wonderful waterfall.
Rating:
0 people rated this.