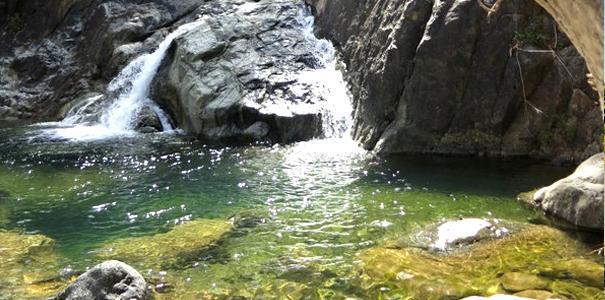 Location
Timangguyob Falls is situated in Barangay Maasin, San Clemente, Tarlac.
Elevation
This wonderful waterfalls stands more than 50 meters high.
Description
The name Timangguyob is named after the local term for a carabao's horn because the water falls down in the shape of a horn. This area was first discovered by local Aeta residents who were living at the resettlement area near the site, known as Sitio Dueg.
Currently, a trail has already been established, which takes about an hour and a half to reach. The local government has already planned a second trail which leads up to the peak of the falls where a campsite could be put up for weekend warriors and hikers who plan to stay overnight.
Activities
Experience the once in a life time event around the Timangguyob falls which is taking this wonderful activities like:
· Swimming
· Picnic
· Camping
· Hiking
· Photoshoot
How to get there
From Victory Liner Terminal in Monumento, ride a bus going to Dagupan then drop off at Tarlac. From there, ride a public transport vehicle going to San Clemente, then another one to Barangay Maasin.
Note
Timangguyob Falls is not along the road to Dueg and cannot be seen from the road so for that reason, it is better to ask assistance from people familiar with the place. Before you reach the falls, you have to trek for about two kilometers from the road.
Rating:
0 people rated this.