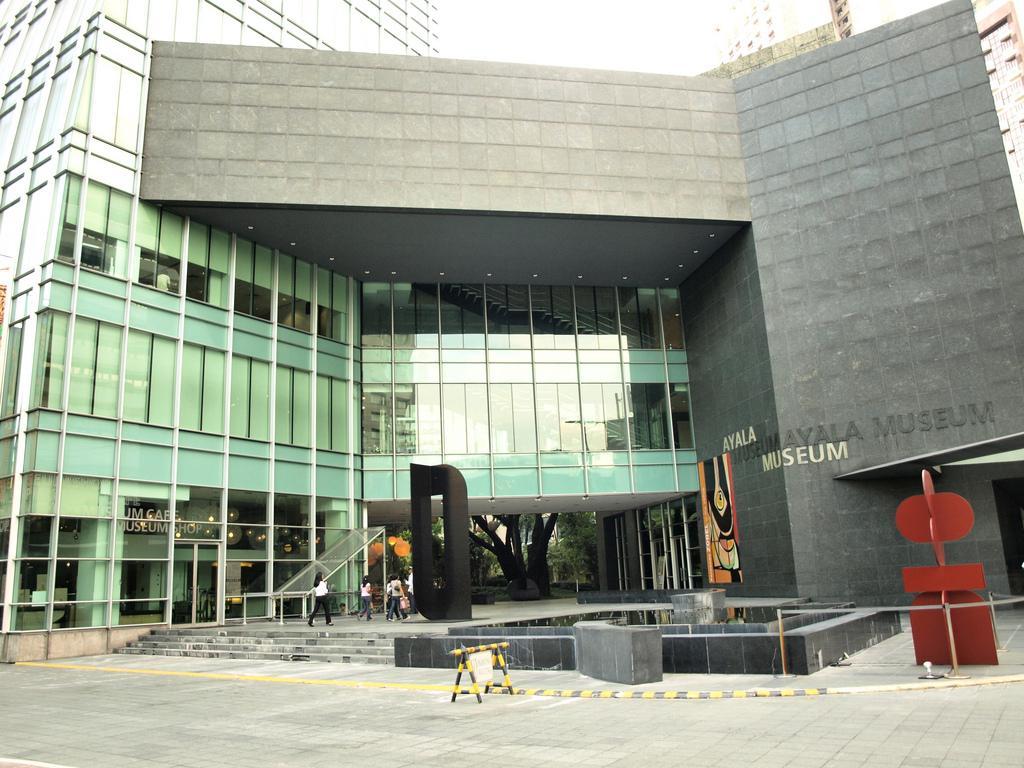 Ayala Museum is an art and history museum considered one of the most important private institutions of Philippine art and culture. It holds the finest collections of dioramas of Philippine history and works of renowned Filipino painters. Here are some of its collections:

1. The Diorama Experience — sixty handcrafted dioramas form the core of Ayala Museum's historical collections and chronicle the rich tapestry of Philippine history. The exhibition highlights major events and themes from prehistoric times to the recognition of Philippine independence by the United States in 1946. The exhibition culminates with People Power, a multimedia presentation that chronicles the events that led to the First EDSA People Power Revolution in 1986, including the tumultuous 1950s, the riotous martial law years, and the restoration of Philippine democracy by a new kind of uprising. At the occasion 25th year anniversary of the assassination of exiled senator Benigno S. Aquino Jr. upon his return to his native land in 1986, the multimedia exhibition remains a significant visual testament to the Filipinos' continuing quest to give meaning and substance to democracy and to the tragedy, challenges, optimism, and triumph of the times.
2. Maritime Vessels — the museum also houses a one-of-a-kind boat gallery showcasing miniatures of the different watercrafts that plied the Philippine seas and contributed to the development of Philippine maritime trade and colonial economy.
3. Pioneers of Philippine Art — it features one hundred years of Philippine art from the late 19th to the 20th century in the works of Luna, Amorsolo, and Zobel. Fernando Zobel was born in Manila in 1924, the youngest child of Enrique Zobel de Ayala, patron of the artist Fernando Amorsolo. In contrast to Amorsolo's intuitive, childhood pre-occupation with drawing, it was as a young adult that Zobel made the conscious decision to become an artist. Zobel discovered that line - changes in its density, its angularity or softness, how it begins or ends - was capable of suggesting movement and a range of emotions analogous to those evoked by color. With the unconventional use of a hypodermic syringe he created a body of works, here exhibited, called Saetas, from a Spanish word meaning both "arrow" and a particular kind of Flamenco dance. Zobel's pioneering experimentation with creative transformations, traversing a wide interpretative range from mimesis to metamorphosis, spawned succeeding generations of abstract artists who today acknowledge his profound influence on their work.
4. Gold of Ancestors — this exhibit of more than one thousand gold objects celebrates the sophisticated cultures that existed in the Philippines before colonization in the 16th century. Many of the precious objects here were recovered in association with 10th to 13th century Chinese export ceramics. Similarities in form and iconography with artifacts of other Southeast Asian cultures affirm regional affinities and inter-island contacts that flourished in these archipelagic crossroads of civilizations. Adornments of elite individuals and their deities include a spectacular array of golden sashes, necklaces, earrings and finger rings, bracelets, and anklets. Here, the role of archaeology in reconstructing the past is illuminated, demonstrating how funerary objects become valuable sources of information for subsequent generations of the living.
5. Embroidered Multiples — the exhibition features selections from the Leiden National Museum of Ethnology's collection of Philippine garments acquired from the French diplomat Bréjard, who served in Manila from 1881 to 1886. The collection includes rare, embroidered silk trousers or sayasaya worn by Philippine elite men, formerly known only through 19th-century watercolor images. Multiple examples of delicately embroidered nipis blouses provide a lexicon of decorative techniques including relief embroidery, calado openwork, and supplementary weft or suksuk, as well as the changing silhouette of women's fashion. This unprecedented five-year loan of the Bréjard collection is enhanced by a generous ten-year loan from the private collection of Rina Ortiz, which includes heirloom garments formerly in the Pardo de Tavera collection.
6. A Millennium of Contact — Chinese and Southeast Asian ceramics found in the Philippines tell the story of how the country forged social and commercial ties with China and its neighbors. This display of more than 500 ceramics provides one of the most comprehensive surveys of Chinese and Southeast Asian trade wares found in the Philippines, spanning a thousand years. These trade ceramics not only serve as a feast for the eyes, but their origins and the periods in which they were produced also provide important data about the past. Proofs of the lively trade that occurred between China and Southeast Asia, these pieces continue to play an important role in the understanding of Philippine history.

Aside from the permanent collections, the Ayala Museum also plays host to changing exhibitions, which may feature the works of young visual artists, ethnographic items, major art pieces on loan from private or foreign collectors, or historical photographs. These unique exhibitions exemplify the Ayala Museum's embrace of the old and the new, the local and the global, the traditional and the progressive.

The museum is also an ideal venue for special events, such as conferences, open-air concerts and programs, and cocktail or dinner receptions. It has a spacious and elegant lobby, state-of-the-art conference and meeting rooms, a glassed-in gallery, and a plaza surrounded by a Zen-inspired garden.

There is also a shop inside the museum featuring items inspired by the museum's various collections. It is a great place to find items that evoke the grandeur of what visitors have just seen but are small enough to be taken home.

How to Get There

This privately-run museum is located at Greenbelt Park, corner of Makati Avenue and De La Rosa Street, Makati City. From the Ayala stop of the Metro Rail Transit, it is a 10-minute walk through restaurants and retail shops towards Greenbelt Park to get to the Ayala Museum.

Hotels nearest to Ayala Museum

• Makati Shangri-La Hotel - Ayala Avenue Corner Makati Avenue, Makati, Manila, Philippines 1200
• LPL Suites Greenbelt - 112 LPL Tower, Legaspi Street, Makati, Manila, Philippines 1229
• The Peninsula Manila - Corner of Ayala and Makati Avenues, Makati, Manila, Philippines 1226
• New World Hotel Makati City - Esperanza Street corner Makati Avenue, Makati, Manila, Philippines 1228
• Hotel Celeste - 02 San Lorenzo Drive Corner A.Arnaiz Avenue, San Lorenzo Village,, Makati, Manila, Philippines
• Somerset Olympia Makati Serviced Residence - 7912, Makati Avenue, Makati, Manila, Philippines 1200
• Ascott Makati Serviced Residence - 6Th Floor, Glorietta 4 Ayala Center, Makati, Manila, Philippines
• Copa Businessman Hotel - 912 Arnaiz Avenue, Makati, Manila, Philippines 1223
• The E-Hotel Makati - 906 A. Arnaiz Ave., (formerly Pasay Road), San Lorenzo Village, Makati, Manila, Philippines 1223
• BSA Suites Makati - 103 C. Palanca St. Legaspi Village, Makati, Manila, Philippines
Rating:
2 people rated this.