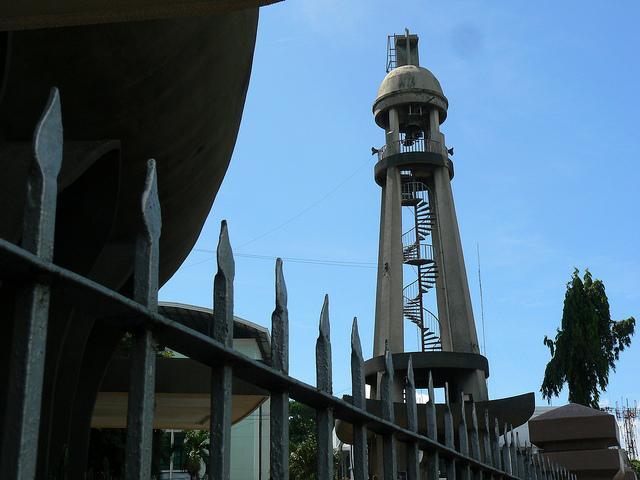 Named after San Pedro, the patron saint of Davao, San Pedro Cathedral is Davao City's oldest church. The church was initially constructed with wood materials in 1847 by Don Jose Oyanguren. After 100 years, it was completely demolished to give way to a cathedral. In order to foster brotherhood among the Islamic population of Davao, the cathedral has Muslim elements incorporated into its design. The old altar features antique images of saints, found at the cathedral's right side.

One of the very notable sights at San Pedro Cathedral is the bell tower, which houses an image of the Blessed Virgin Mary, and The Ten Commandments of God in the garden. There is a statue of the Mother Mary putting the dead body of Jesus on her lap.

How to get there

By air, Davao del Sur is a 1 hour and 40 minutes flight by Philippine Airlines, which has several direct flights from Manila to Davao City daily. From Cebu, there is also a 55 minutes PAL flight to Davao City daily.

By sea, Sulpicio Lines departs every Sunday on the Manila Cebu-Davao route, arriving in Davao on Tuesday. William Lines leaves on Thursdays and Sundays, taking 71 hours to reach Davao del Sur.
Rating:
0 people rated this.