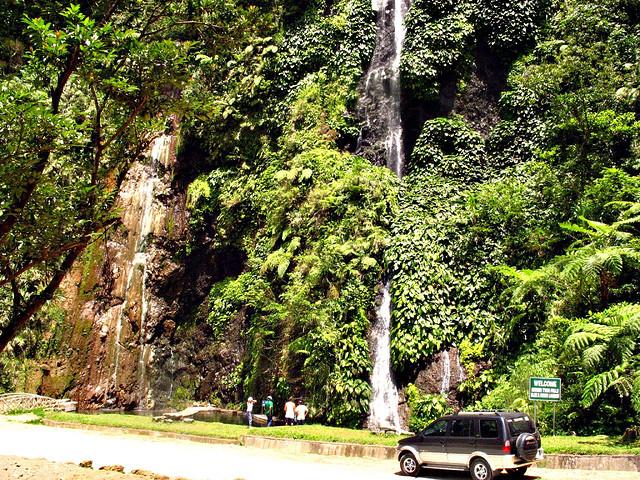 PNOC Eco-Park can be found in Bacon, Sorsogon. The area covers about 25,100 hectares of the forest between the borders of Albay and Sorsogon showcasing the beauty of forest, mountains, springs and lakes in the area. It is in under controlled and maintained by the Philippine National Oil Co. Energy Development Corporation (PNOC-EDC).
The park is an ideal place for nature and adventure lovers especially for trekkers. The area has a lot to offer for everyone who seek fun and adventure. It is covered by lush green vegetation and also a home for different kinds of flora and fauna.
The picturesque Botong Twin Falls and the boiling lake at Mt. Inang Maharang are one of the must-see attractions in the area. Upon arriving at the area, you will receive warm welcome greetings from wild boar, deer and mountain apes which are some of the animals that live in the mountain.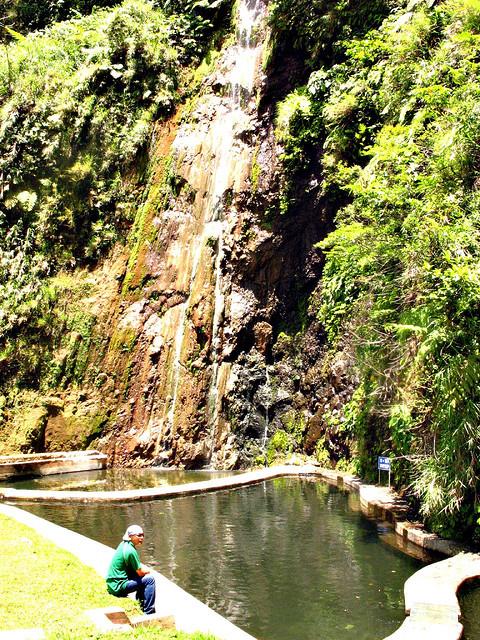 The area is best for nature experiences that tourists will surely love. Your visit will be one of the unforgettable experiences you have. It is basically a worthwhile experience ever.
Activities that can be done in the area
Mountaineering

Spelunking

Rock Climbing

Trekking

Photoshoots
List of accommodations around Sorsogon City
Selvinas Hotel & Restaurant - Maharlika Highway, Pangpang, Sorsogon City

Fernandos Hotel - 3799 Rizal Street Piot, Sorsogon City, Sorsogon

Ingko Hotel Gabao - Gabao San Roque Bacon, Sorsogon City, Sorsogon

Mayorga Pensione - Pangpang, Sorsogon City, Sorsogon

Tentyard Hotel - Pangpang - Blk 33 St. Rafael Subdivision, Sorsogon City, Sorsogon

Carolina's Hotel - Magsaysay Street Cogon, Sorsogon City, Sorsogon

Villa Isabel Hotel - Flores Street, Burabod, Sorsogon City, Sorsogon

Santa Clara Park Hotel - Maharlika Highway Pangpang, Sorsogon City, Sorsogon

Tentyard Hotel - 105 San Juan East District, Sorsogon City, Sorsogon

Fritz Homestay - 507 Block 21 Executive Village Tugos, Sorsogon City, Sorsogon

Ingko Hotel Macabog - Macabog Diversion Road, Sorsogon City, Sorsogon
Transportation (Going to Sorsogon)

By Land Transport
The province is accessible from Manila and Visayas via the Pan Philippine Highway. Air conditioned buses plying the Manila to Samar and Leyte routes in the Visayas Island across the San Bernardino Strait from Allen/San Isidro to Matnog.
To get around within the province, taxicabs, for-hire cars, air-conditioned buses, jeepneys, and tricycles are readily available at all hours of the day. One can do an exotic city tour on the ubiquitous 2-passenger tricycles.
By Air Transport
From Manila, one can take direct flights to Legazpi City in Albay province. Flying takes only about 50 minutes. From Legazpi, it is only a 45-minute pleasant drive overland to Sorsogon City.
By Sea Transport
Sorsogon is also accessible via the Manila-Cebu; Masbate-Pilar/Bulan route. Luxury ships from Manila to the Port of Cebu. From Cebu another ship can take you on a twelve-hour trip to the Port of Cebu, Masbate and from Masbate, a fast craft can take you on another two-hour ride to the rustic town of Pilar. For-hire motorized bancas are also available.
Rating:
12 people rated this.