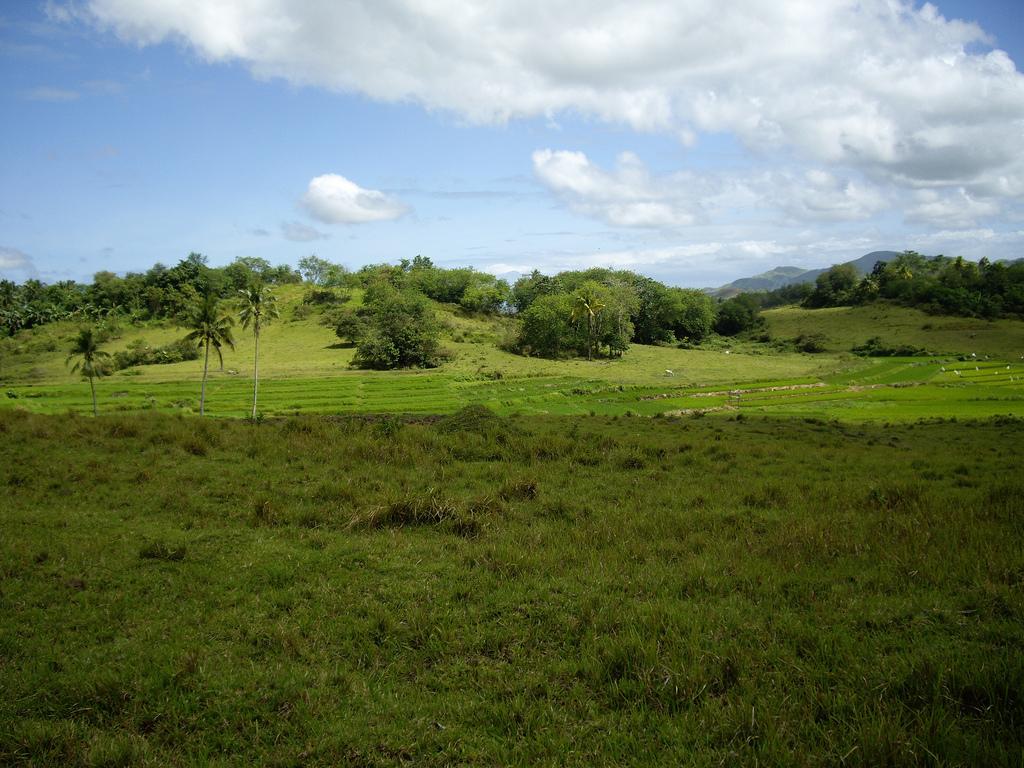 Ubay, Bohol
The Ubay Agri Park is located in the town of Ubay in Bohol Province. It is the first of its kind in the Visayan region was recently launched to boost the agriculture and tourism industries in the area. A 100-hectare land situated along the national highway in Lomangog. Ubay Agri-Park helps to promote Agri-tourism or "farm tourism," is also a showcase of Bohol's advancement in farm technology. Guests or visitors can interact with the park's personnel on various aspects of farm technology, and they leave the park much richer in agricultural knowledge or production.
Where to Stay
Here is the list of hotels and inns that can be found in Tabilaran City. It offers the best accommodations and services where tourists can enjoy staying in the province.
Gie Gardens Hotel - 18 M.H. Del Pilar St., Cor. C.P.Garcia Ave, Tagbilaran City

Darunday Manor - 22 J. A. Clarin Street, Tagbilaran City

Metrocentre Hotel - C.P.G. Avenue, Tagbilaran City

Vest Pension House - Tamblot Extension, Cogon District, Tagbilaran City

The Meredian Hotel - 4-S Matig-a St., Tagbilaran City

Hotel La Roca - Graham Avenue, Tagbilaran City

Matig-a Seaside Pensione Bohol - 26 V.P. Inting Street

Via Bohol Tourist Inn - Graham Ave., Tagbilaran City

Villa Alzhun Tourist Inn and Restaurant - 162 V.P Inting Street, Mansasa, Tagbilaran City

Vest Pension House - Tamblot Extension, Tagbilaran City

Taver's Pension House - Taver's building, Remolador St., Tagbilaran City

Sky High Lodge - CPG Ave., Tagbilaran City

Shores Apartelle - Mansasa District, Tagbilaran City

Wregent Plaza Hotel - CPG Ave., Tagbilaran City

Share House Bohol - Sacred Heart Village, Tagbilaran City

Esta Villa Residencia - Mansasa Seaside, Tagbilaran City

Soledad Suites - J. C. Borja Street cor. M. Parras Street, Tagbilaran City
Accessibility
By Land
Land transportation was adequate with various short and long-distance buses, jeeps and vans connected Ubay to the rest of the towns in the province. Tagbilaran City could be reached from Ubay in two to three hours by bus or van. Bolanos Bus Lines, Mega Bus Lines, UltraBus Lines and Silver Star Bus Lines are the bus companies driving Ubay to Metro Manila (Pasay City / Cubao, Quezon City) route with each bus line having at least one trip daily.
By Sea
Cebu City is 6–8 hours away by boat. Water transportation was also available for neighboring island and coastal communities. Ubay now has two RORO ports, conveniently situated in Barangay Poblacion and Barangay Tapal. These ports serve shipping daily for RORO type vessels, plying the Ubay Cebu route, and vessels serving the Bato, Leyte and Maasin City, Southern Leyte, transporting passengers, cargo and buses on inter provincial routes from Luzon and Mindanao coming through Bohol. Together with these vessels, are 3 gross tons above type outriggers serving the Leyte regions. An airport had been established in town but was not yet operational.
By Air
An existing Ubay Airport is already scheduled for development under Civil Aviation Authority of the Phil. (CAAP). The existing runway will be extended from the present 1.5 kilometers to 2.5 kilometers up to the shoreline to accommodate big haul aircraft and complement the already congested Tagbilaran City Domestic Airport. The objective of this airport rehabilitation is also to serve the air transportation needs of the Bohol northeastern economic growth corridor, and to serve as a gateway for tourism spots in the eastern side of the Province, and the beach destinations of the Anda peninsula.
Rating:
9 people rated this.