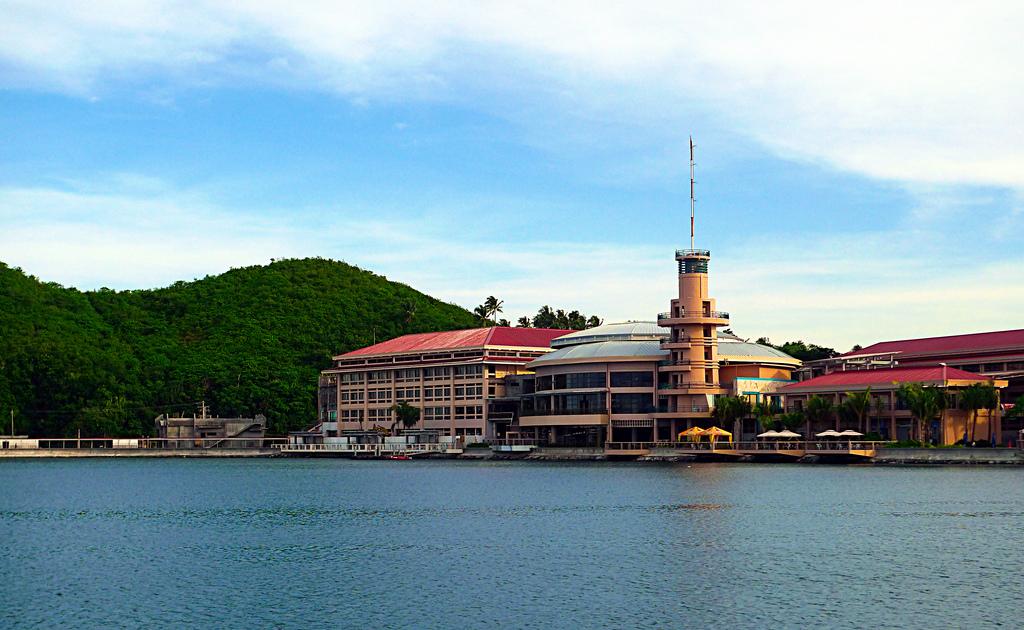 Legazpi in the Bicol Region is a modern and progressive city and is arguably a land still with much potential for further development. It was recognized as one of the most competitive cities in the Philippines by the Asian Institute of Management. Also, it was recently cited as the most business-friendly city for the whole South Luzon by the Philippine Chamber of Commerce and Industry (PCCI). Considered as a highlight of its urbanization is the Embarcadero de Legazpi, which is a major waterfront development in Legazpi fronting the main harbor of Legazpi with views towards Mayon Volcano. It consists of retail spaces, restaurants, markets, a major civic space and landmark lighthouse.
Embarcadero de Legazpi is a premier waterfront and a modern establishment located in Victory Village, Legaspi City, Albay along the Albay Gulf at the base of Kapuntukan Hill. The area is in under management and development by Embarcadero Land Ventures, Inc.
The area is famous for its modern amenities, embodiement of an urban lifestyle and a bustling nightlife.
The area has a lot to offer. Aside from a myriad of restaurants and stores, there are a lot of establishments which offer water sports, extreme sports and a variety of exciting activities for people young and old. It is the ideal place for someone who is looking for entertainment and adventure within Legazpi City.
The cool and relaxed ambiance and panoramic view of the coast are some of the many reasons why this place is the most visited attraction in Legazpi today. After shopping one can enjoy sitting beside the coast and feel the fresh breeze coming in from the sea.
The land developers, Embarcadero Land Ventures, Inc., continue to innovate and enhance the area with more improvements and attractions to give an even better experience to visitors.
Activities that can be done in the area
Embarcadero de Legazpi offers exciting activities that will surely loved by visitors:
Shopping

Ziplining

Jetskiing

Rappelling

Parasailing
List of some of the accommodations in Legaspi City
Alicia Hotel - F. Aquende Drive, Albay District, Legazpi City

Casa Eugenia Hotel and Restaurant - Tagas, Tabaco City

Hotel Casablanca - Peñaranda Ext., Legazpi City

Hotel La Trinidad - Rizal St., Legazpi City

Hotel Venezia - Renaissance Gardens, Washington Drive, Legazpi City

Pepperland Hotel - Airport Road, Legazpi City

Jennifer's Garden Apartelle - J. Estevez St., Albay Dist., Legazpi City

Hotel Victoria - Rizal St., Legazpi City

Avenrose Suites - Washington Drive, Legazpi City

Cliffstone Inn - Lidong, Sto. Domingo, Albay

Ibalong Travelers Hostel - BDB Bank Bldg, 210 J.P Rizal St

Divine Tourist Inn- A. Luna St., Divino Rostro, Tabaco

Neuhaus Tourist Inn - Magayon Dr., Daraga, Albay

Sambitan Tourist Inn - Diversion Road, Ligao, Albay
Gallery

Getting here

From Legazpi City, 2-5 min. travel from the city proper along a concrete, first-class national road & a 10-minute drive from the city's airport and bus terminal. Strategically located beside the Legazpi Baseport. Also accessible by PUJ, PUB, taxi, tricycle & private cars.
Accessibilty
By Air
Major Philippine Airlines have daily scheduled flights from Manila to Legazpi City.
By Land
Several aircon tourist bus companies ply the Manila-Legazpi route daily, an average nine-hour travel time, passing through scenic roads.
By Rail
By train, the average travel time is 16 hours via the Philippine National Railway, the country's sole train transport service.
By Sea
Several shipping lines offer regular trips from the Visayan region to the island province of Masbate to Albay via mini ports of Pilar and Donsol, Sorsogon.
Rating:
9 people rated this.