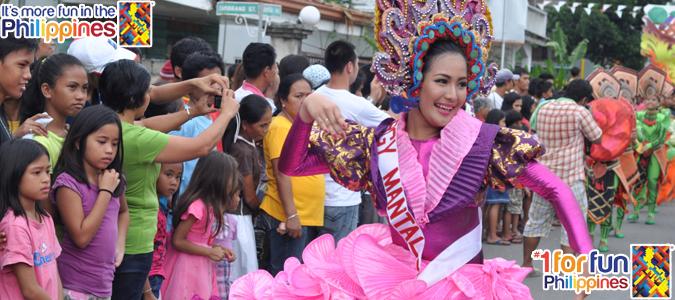 Utanon Festival Queen Street Dancing
Overview
The Utanon festival is celebrated yearly in the municipality of Dalaguete, Cebu, during the 9th and 10th days of February. The name "Dalagauete" originally derived from a tree that grows abundantly in the town, the Balete tree, which is also called as Dalakit in Cebuano. On the other hand, the festival's name means Vegetable.
The occasion is celebrated to honor the town's patron saint – San Guillermo de Aquitania. One of the major parts of the celebration is the street dancing and showdown competition. These are really the most awaited events by the townsfolk.
Utanon Festival is a way of appreciating all the good things that the Dalaguetnons have received, giving thanks for a place which is abundant in agriculture and music, and asking for a more bountiful life.

Utanon Festival is also a fiesta of music and dance showcasing crops and vegetables in the parade. The festival focuses on the concept of the people's cultural and religious worship. It is also a way of promoting the vegetable industry in the province. Dalaguete is not only the Vegetable Basket of the Province of Cebu but also the Music Capital of the island.
Activities/Events
Parade

Street Dance Competition

Music Concerts ft. Local Bands

Floats

Higantes
How to Get There
From Manila, you can ride a plane going to Cebu. From Mactan International Airport, there are buses and other public vehicles where you can ride going to Dalaguete. The estimated travel time is more or less 2 hours and 30 minutes from Cebu City.
Rating:
0 people rated this.