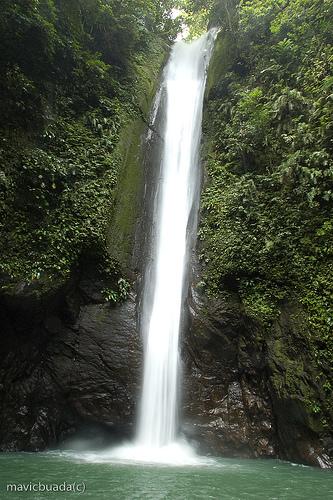 Casaroro Falls is a popular destination in the municipality of Valencia, Negros Oriental. This natural wonder is just 9.4 kilometers away from Dumaguete City. This treasure attracts all kinds of tourists and visitors alike. Despite of the difficult trek going there, tourists still dare to reach it and witness Casarororo's genuine charm.
It is accessible from Dumaguete City where tourists can take a one hour jeepney ride going to Valencia. From Valencia's town proper, tourists need to ride a motorcycle cab or habal-habal going to the falls. It is advisable for the tourists to take one habal-habal each because the road going to the waterfalls is very rough.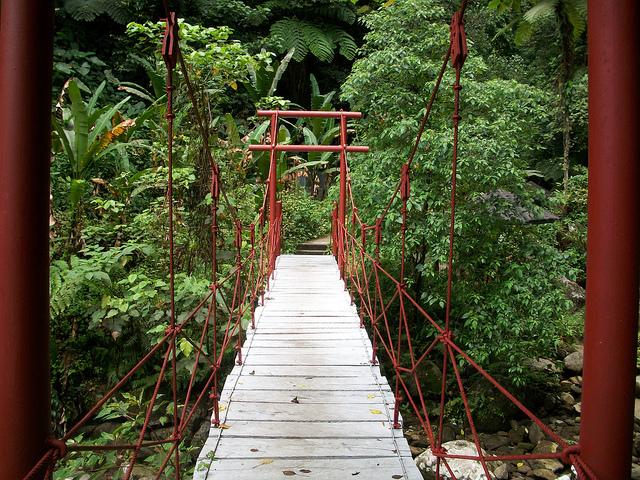 Upon reaching the jump-off site, you need to walk pass three-hundred-fifty (350) steps of concrete stairs before reaching the falls. It is the only way where one can reach Casaroro Falls easily. The path going there is surrounded by dense tropical foliage. Tourists may also catch sight of some rare birds.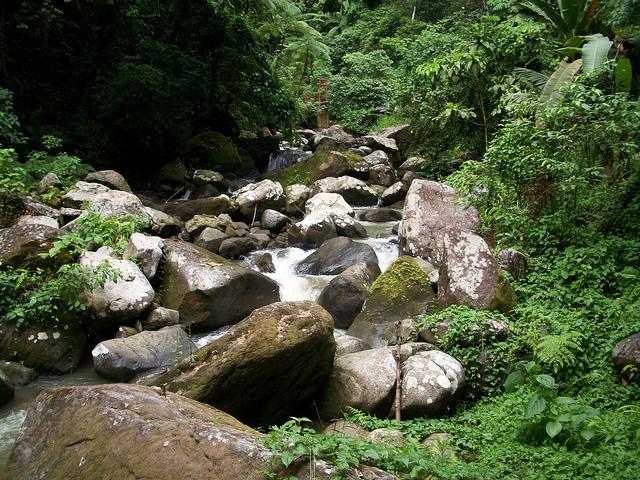 This waterfall is unique from the other known waterfall because it has a narrow drop of water instead of the common wide cascades that can be seen in Tamaraw Falls, Mimbalut Falls, Cambaghay Falls and Tinago Falls.
Undoubtedly, a visit in Casaroro Falls is certainly worth it since it has a natural beauty that one will be amazed. If you're an adventure seeker who lusts for nature's challenges, Casaroro waterfall is the perfect destination to visit.
How to get there:
There are direct flights from Manila and Cebu going to Dumaguete City. Tourists can also travel to Dumaguete via RoRo or ferry from Cebu. Upon reachin g Dumaguete City, take a jeepney that goes to Valencia. From the town proper, search for habal-habal drivers that will bring you to the jump-off point going to the falls.
If you like this article, you may also read the Top Ten Destinations to Visit in Dumaguete City
Rating:
1 people rated this.