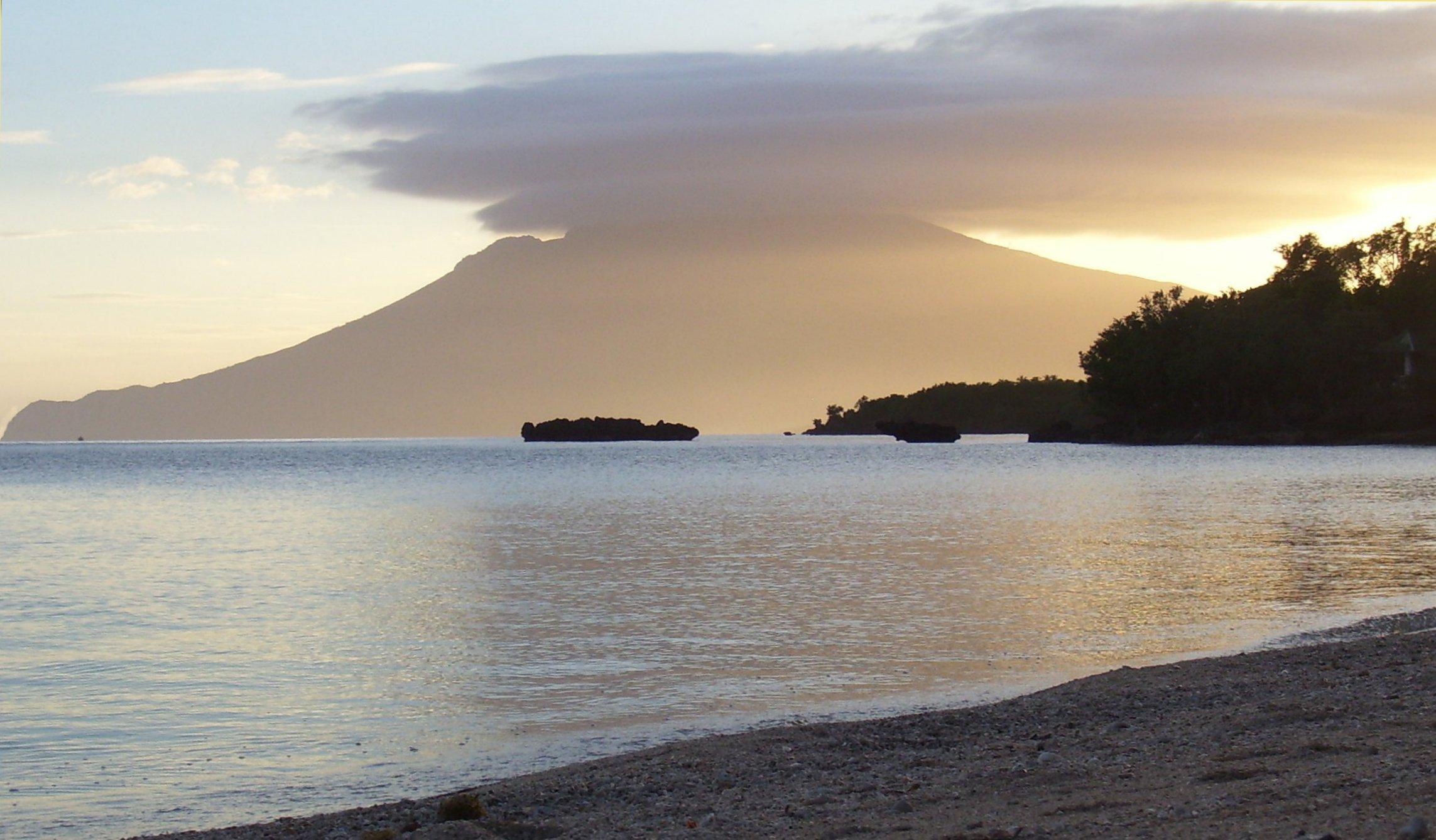 Marinduque has long been known as a province endowed by nature, with magnificent shorelines, clear blue waters, serene tropical islands and picturesque mountains like Mt. Malindig which stands majestically over the region and seen from miles around.

Mount Malindig (also known as Mount Malindik and Mount Marlangga) is a large potentially active stratovolcano on the island of Marinduque in the Philippines. The name Marinduque itself may have been derived from "Marindik" or "Malindik". The tale told by the people of Buenavista, the town that sits at the foot of Malindig, is that during the Spanish times, a Spanish soldier got lost. He came upon a girl sitting down sorting rice. He asked her what was the name of this place. She replied in Tagalog "matindig" (translation: "Let me stand up") so she could get a better view of the area. The Spaniard mistook the girl and thought the mountain was called "Matindig", and unable to ennunciate Tagalog, he called it "Malindig."
Malindig is considered a potentially active volcano, in part because of the solfataric springs of Malbog. Its unique location, at the heart of Southern Tagalog, creates a panorama that encompasses Mindoro, Verde Island, and Southern Luzon all the way to Bicol and Burias Island.
The mountain is the largest on the island of Marinduque and the most popular climb and hike on the island for mountaineers and locals alike, known for its unique environmental biodiversity. It is the home of different species of wild orchids and other endemic wildlife. Due to its height, 1,000 meters above sea level, by law it has been identified as a protected area. The dormant volcano has three peaks. The trek and climb to the peaks are rated as easy to moderate. After passing the radio station base on the mountain, it has been known to be a mossy and closed canopy forest trek with regular foggy surroundings. It is also used by the Buenavista townsfolk as a cattle grazing area.
During the American Occupation, Mount Malindig was named "Mount Marlanga" by the Americans. The name was later changed back to its original name of "Mount Malindig."
List of Accommodations
Club Marinduque and Resort - Brgy Pingan, Gasan

Bellarocca Island Resort and Spa - Barangay Tungib - Lipata

The Boac Hotel - Brgy. San Miguel, Boac, Marinduque



Getting There
Bus companies such as: TRITRAN Bus, Southstar Liner, De la Rosa Liner, Lucena Lines and JAM Liner ply the route from Manila to the Port of Lucena ;

Bus Terminals are located at Sen. Gil Puyat Avenue (Buendia) cor Taft Avenue, Ali Mall Compound and EDSA in Quezon City;

Fast craft ferry service passengers bound Sta Cruz, Buyabod, Balanacan and Mogpog ports for two-hour ride;

Roll-on/roll-off boats takes 3 hours of sea travel from Lucena City;

Jeepneys, FX and tricycles are available at the ports to take passenger to various points of destination;

By air, Zest Air flies have regular flights four times a week to Gasan Airport;

Travel time is approximately 45 minutes by air from Manila.
Rating:
1 people rated this.