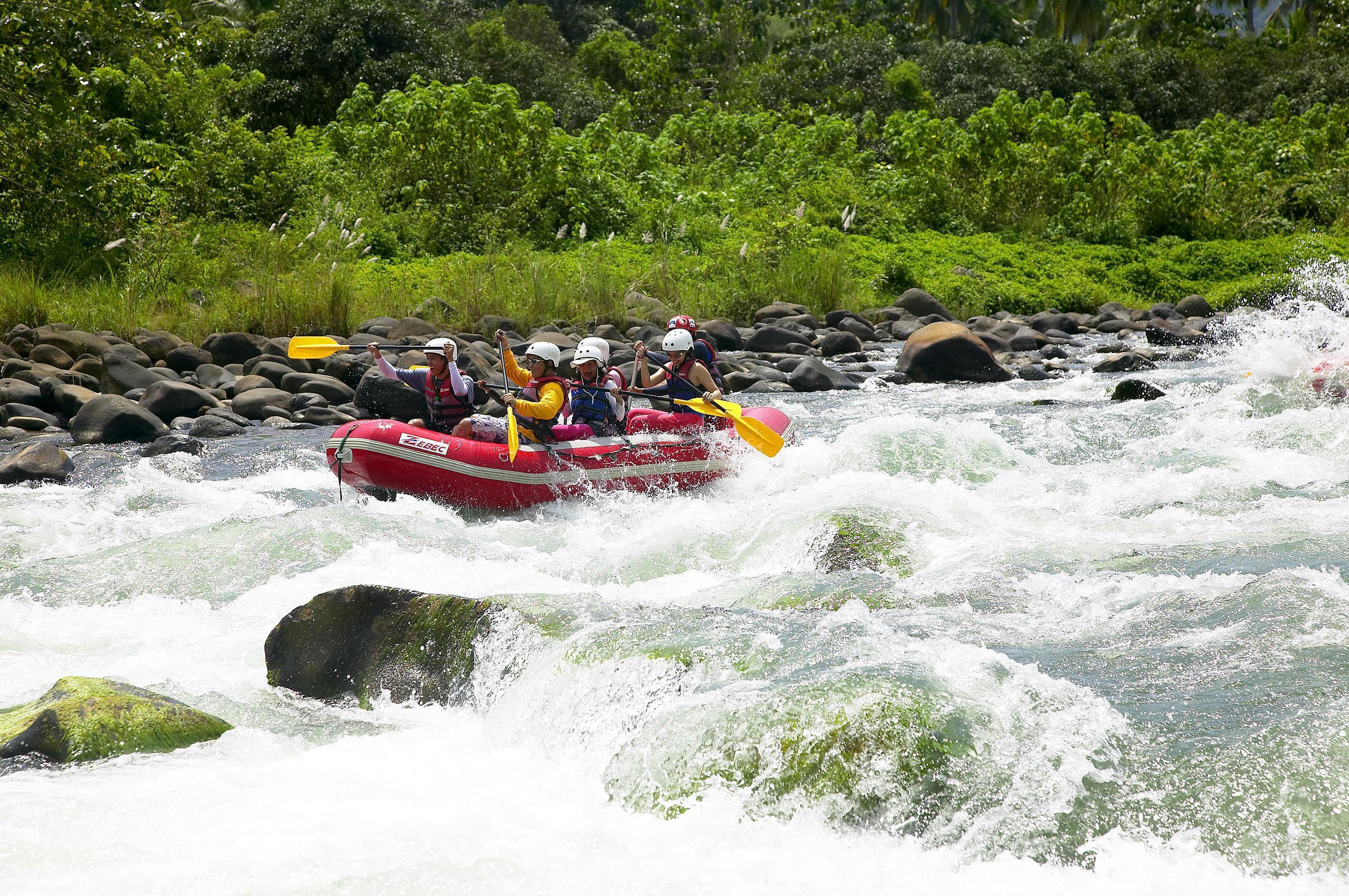 Cagayan de Oro is the provincial capital of Misamis Oriental. It is a thriving province rich in cultural and natural sights. It is also the place where you can find the Cagayan de Oro River, which is a popular whitewater rafting destination. The river is ideal for this kind of outdoor activity. It is the reason why the Department of Tourism promotes it as the main tourist attraction of Cagayan de Oro City.
Whitewater rafting is a challenging recreational outdoor activity. It is navigating through the water or other bodies of water using an inflatable raft. In order to thrill and excite the raft passengers, it is usually done on white water or different degrees of rough water. It is considered an extreme sports, as it can be dangerous.
There are times that the cascades of water are gentle and you need to paddle the raft. Sometimes the flow of water is really fast and strong that it will push you to the side and make your raft rotate and bump against the rocks. The best and most challenging part of this activity is when there are big rocks and the raft will sort of jump from the rocks and into the rushing currents of the river, which will make you lose your balance. It will challenge your fear factor! You need great balance and control, or else, all of you will fall.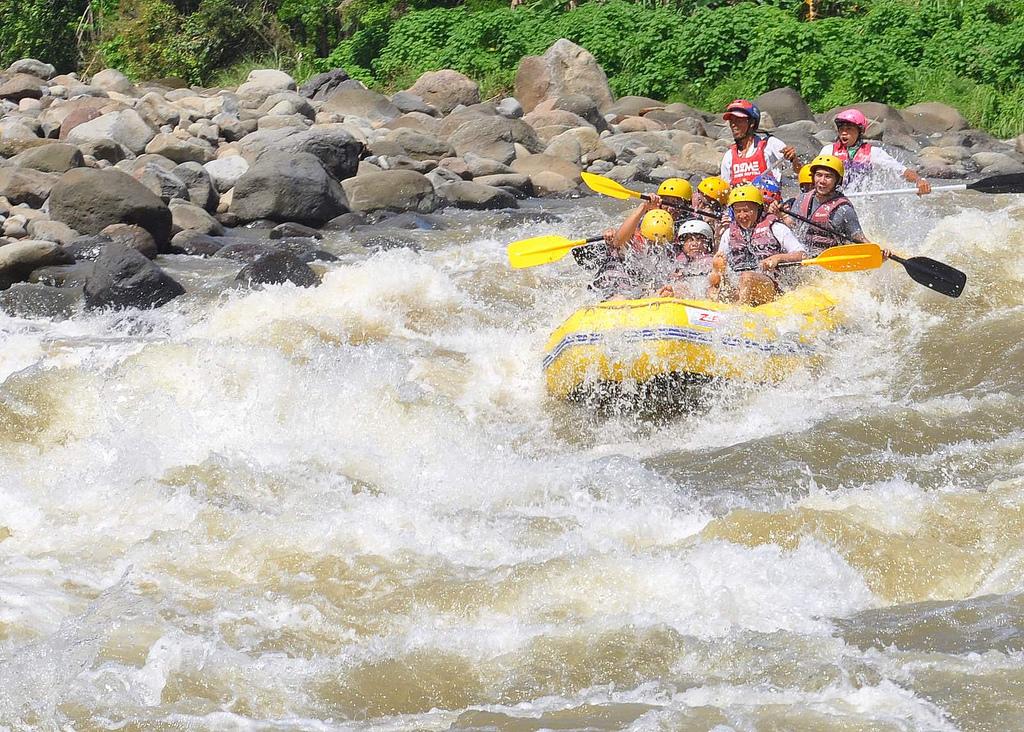 You need to wear a life vest and helmet to protect yourself from the rocks if ever you fall. It is also advisable to wear wet and long suits and lots of sunblock when you are doing this activity.
If you want to experience an adventure that is exciting, challenging, and adrenaline-pumping, you must try whitewater rafting in Cagayan de Oro. Cagayan de Oro River has a beautiful panoramic view of rocky walls, untouched vegetation, and the sight of the resting haven of monkeys. You can also see a mini waterfall where you can bath. Along the side of the mountains are the gigantic boulders, mini coves which are home of the bats and they come out anytime they want, and snakes that sometimes hang from tree branches. This river has everything that makes your experience memorable, with awesome roar and power of water cascading over rocks and boulders. You must discover the thrill of nature at its wildest!
Rating:
13 people rated this.