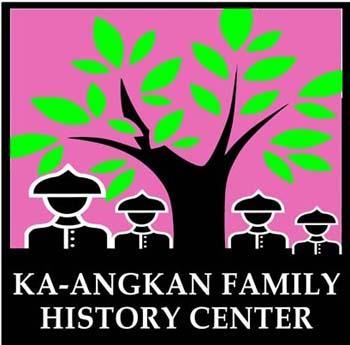 Ka-angkan Festival is a week-long celebration of kinship and solidarity among Marikeños. The theme of the festival is always "Ka-angkan Ko, Mabuting Tao" (My clan member is a good person), which promotes the values and good qualities of the Marikeños. It started in the year 1999.
The Ka-angkan Festival is a virtual family reunion of Marikeños from all over the country and abroad. It gives the opportunity to all Marikeños to meet and to get to know their clan members and recognize the families who have settled in the region for at least a hundred years. This festival is aiming to give importance to family and tradition, a core value of being Filipino. The event also honors the big native clans of the city.
The day starts with the gathering of Marikeños for a parade of clans. Each clan has their own colors and unique banners or pennants that proclaim the nicknames bestowed on their clan. Clan nicknames are given based on the clan's way of life, or prominent traits and behavior seen in most clan members. The multi-clan Marikeños would proudly march with their kin and wave their banners in a parade accompanied by festive music from drums and bugles of local marching bands. Some clan members would show off their stunts during the parade adding pizazz to the event. It is usually followed by a program which educates the youngsters on the origin of the clan and their nicknames and serves as a showcase of Marikeño clans' talent.
This festival gives them family bonding time and teaches the value of strong family ties, pride of the place, and the importance of acknowledging your past. The festival has a street dancing and mascots. It has a concert at the riverbanks after the parade. Each clan also has a booth/cabin wherein they can see lots of pictures and memorabilia of their clans from their long history. They also prepare food for every member to give them more time to know each other.
For those who are not really born and raised in Marikina but choose the city as their second home, the Rehiyon-rehiyon is meant for those people. It was conceptualized because of the reason that people want to join to Ka-Angkan Festival even they are not truly born in that city.
The Ka-Angkan Festival is the locals' way of embracing their past and appreciating the present. Looking back at their past gives them an idea on where they should go in the future. This festival shows how a progressive city proudly honors its roots and tradition while enjoining the new generation to preserve its family values and recognize the goodness in every member of the society.
Rating:
0 people rated this.