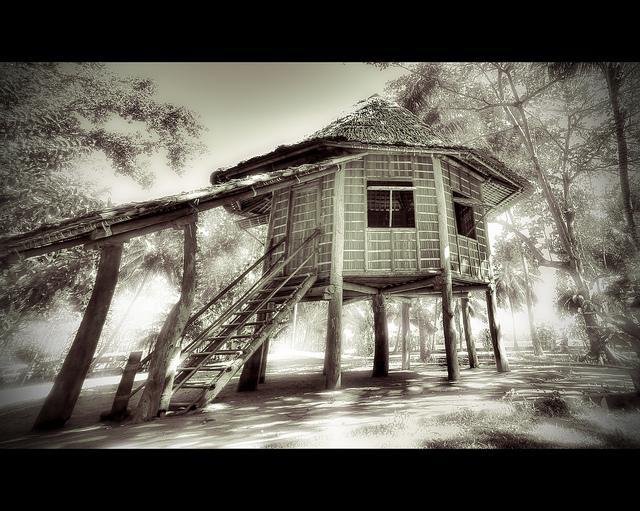 In my entire life, I have never known that there is also a Rizal Shrine in Zamboanga Del Norte. What remained locked in my mind is that Dapitan City is a place somewhere in Luzon. Haha! Anyway, come and join me to nurture our minds about this major historical landmark in Zamboanga Del Norte – the Rizal Shrine in Dapitan.

One of the most significant places in Zamboanga Del Norte or simply known as ZANORTE is the Rizal Shrine, a national landmark featuring the site where our national hero Dr. Jose P. Rizal spent his last four years in exile. Withstanding the passage of time, it has been an irreplaceable historical and lovingly preserved and cherished by the people of the region.

Located in Dapitan City, Rizal Shrine itself is a house where several structures in the area were used by Rizal. Today, its land area has been considerably restored to its original size of 16 hectares with the reclamation of 10,974 square meters. Within the compound is a rocky promontory where Dr. Rizal composed the famous poem, Mi Retiro. That spot is labeled as the Mi Retiro rock overlooking the sea.

How to get there
Rizal Shrine is the major historical landmark of the city and approximately two kilometers from the Dapitan City Hall. All sites in Zamboanga del Norte can be accessed via Dipolog City:

• By Air: From Manila, Cebu Pacific Air offers daily flights to Dipolog City, the capital of Zamboanga Del Norte. Traveling by air takes approximately an hour.
• By sea: There are ferries that offer transportation from Manila to Dipolog City. These ferries often take the Port of Pulauan in Dapitan City and from there one can take public transportations to get to the neighboring cities. The Strong Republic Nautical Highway (RORO) could also be taken. It takes less than 48 hours to get to Dipolog City.
• By land: Busses of the Rural Transit and the Evergood Trans Industries, Inc. travel to Dipolog city.
From Dipolog Airport, go to the Dipolog Bus terminal. Travel time: 15-20 minutes. The Rizal Shrine is approximately two kilometers from the Dapitan City Hall.

Accommodations
• Jardin de La Vina Hotel - 149 Governor Alvarez Avenue, Dipolog / Zamboanga, Philippines 7000
• GV Hotel Dipolog City - Quezon Avenue, Dipolog City, Zamboanga Del Sur, Dipolog / Zamboanga, Philippines
• Top Plaza Hotel - Echavez St.Corner Quezon Avenue, Dipolog / Zamboanga, Philippines 7100
Rating:
1 people rated this.