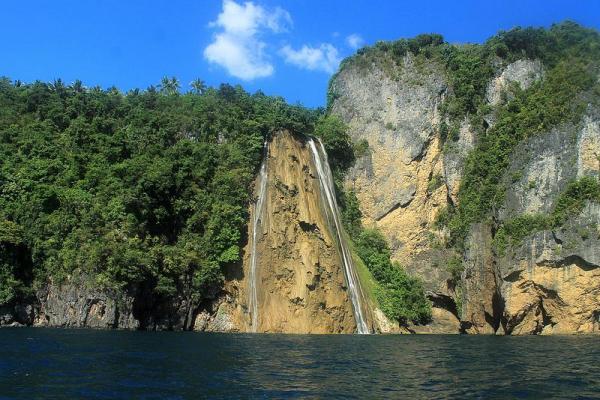 Masbate has long been known as a land of many fascinating natural wonders, which include Catandayagan Falls located in the town of Monreal, Masbate in Ticao Island. Visitors who have come from all over the Philippines and beyond have been in awe of this breathtaking and amazing falls. It drops from 60 feet to its base into a pool of cool, clear water. It is a picture of grace and tranquility in the heart of nature.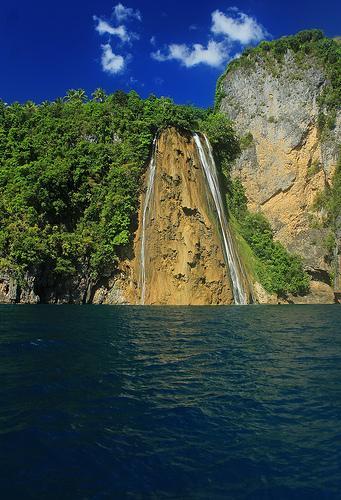 Ticao Island is one of the three main islands that form the province of Masbate, along with Masbate and Burias. The island of Ticao is also divided into four municipalities, namely Batuan, San Fernando, San Jacinto, and Monreal. On this island on can spot manta rays or giant mantas, among other amazing marine creatures, which has made this area one of the most wanted dive attractions for both local and international divers.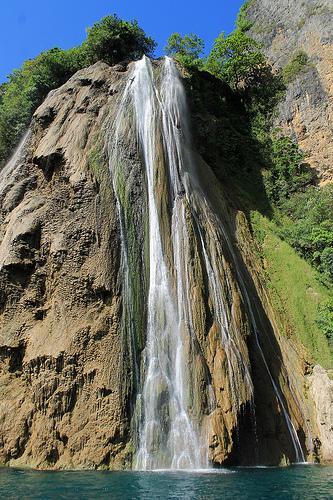 The municipality of Monreal, located at the northernmost tip of Ticao Island, is well known not only because of these giant rays and its exciting beach resorts, but also for natural rock and water formations like the stunning Catandayagan Falls. The waterfall can be accessed by an hour's ride by boat from the provincial capital.
How to get here:
From Legaspi City, one can reach Masbate from the port of Pilar in the province of Sorsogon. From there, motor boats can bring you to the Port of Masbate.
From Manila you can reach Masbate by plane and usually takes more or less an hour.