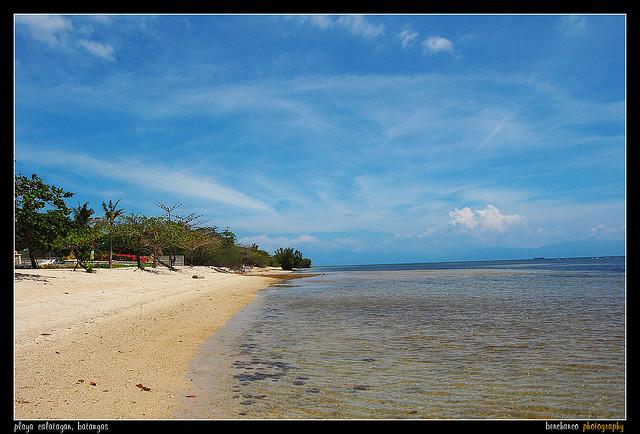 Formerly titled as the Forbes Park of the South, Calatagan has several beach resorts such as the Ronco Beach resort and Golden Sunset Resort. It is a popular leisure and vacation site for Manila's rich and famous. It is also the home of the country's first tourism estate (designed around a beach community), Playa Calatagan.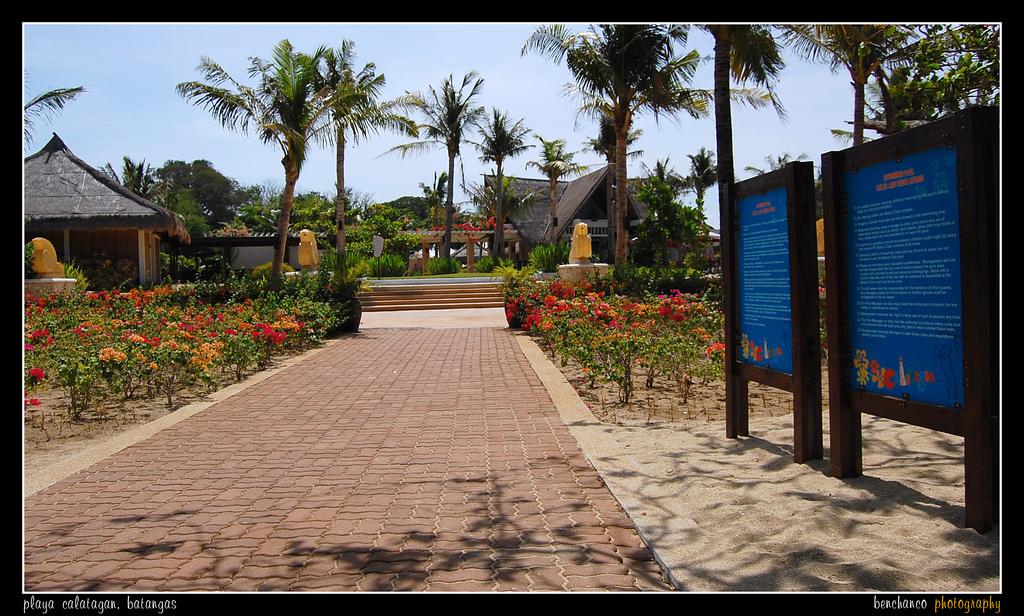 The leisure tourism estate of Playa Calatagan is a new tourist destination in Batangas. It boasts an exclusive seaside residential community, high-end hotels, retail stores, entertainment and recreational venues, and a host of shopping stores.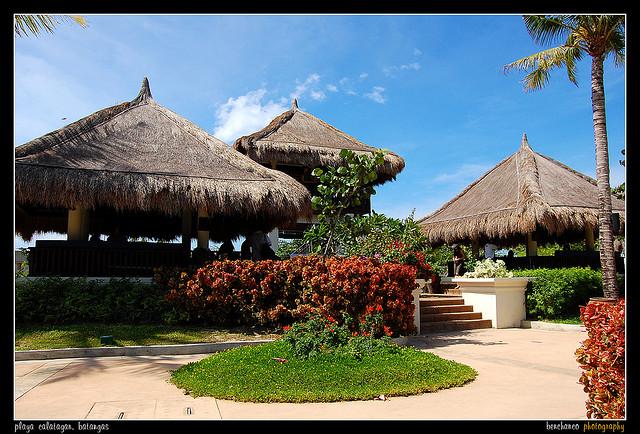 It has a 525 meter strip of the finest white sand which is the perfect place to walk barefoot on the grass.Playa Calatagan is considered as the best swimming beach in Calatagan which also boasts high-end resorts such as Punta Fuego Resort and Aquaria Beach Resort.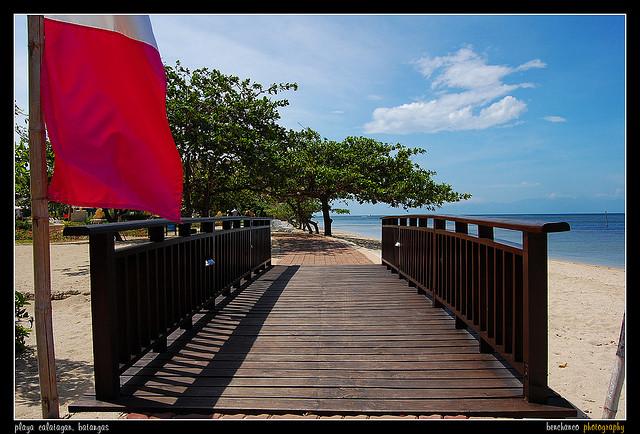 Upon going here, tourists can have an excellent view of the West Philippine Sea (South China Sea) and this place is just a two and a half-hour drive from Manila which is perfect for weekend getaways. It is also near Tagaytay which is just a one and a half hour drive away.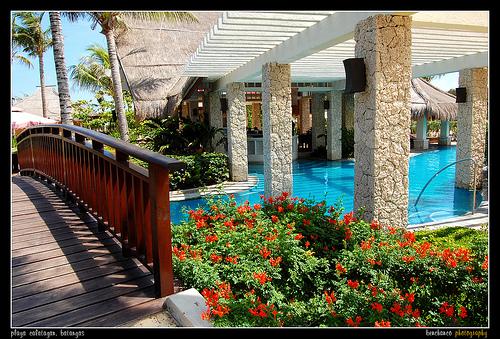 Tourist can also enjoy many water activities such as swimming, snorkeling and diving at Calatagan's artificial reef.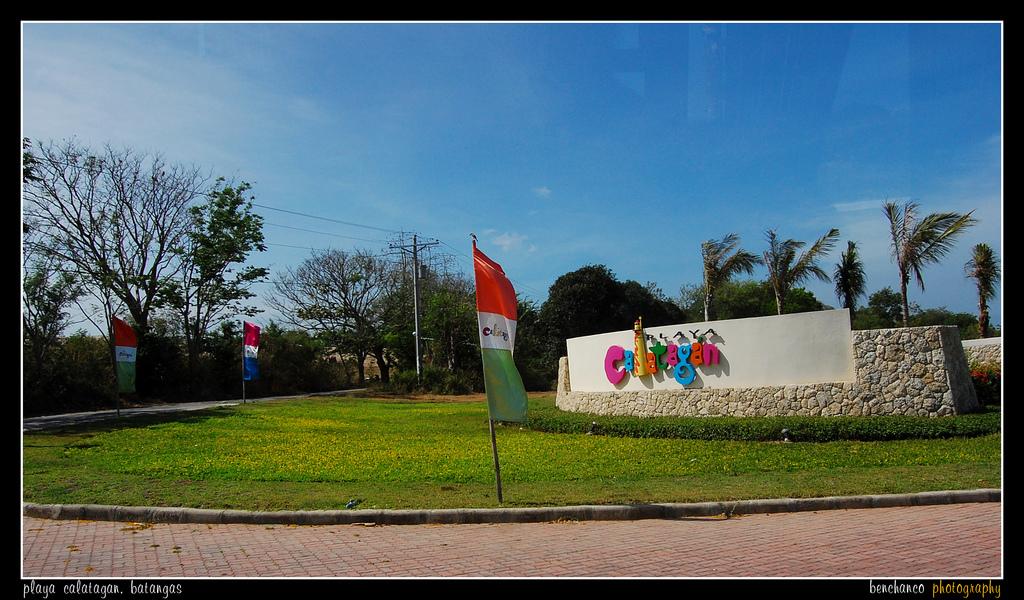 How to get there:
From Manila, ride a bus going to Lian, Batangas. You can catch a bus in Baclaran coming from Lawton terminal. Upon reaching Lian, look for a jeepney bound for Calatagan. From there, hire a tricycle that will take you to Playa Calatagan. You can also take a bus to Calatagan in Pasay City near MRT EDSA Taft Station or in Alabang, Muntinlupa and at the Ali Mall bus terminal in Cubao, Quezon City.