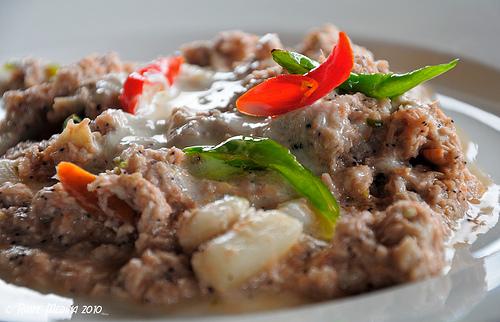 Having an almost perfect cone shape, Bicol is known for its volcano Mt. Mayon. Because of this, Bicol has been one of the best tourist spots in the country, helping to promote tourism in the Philippines. But aside from that, what is another word that comes to mind when hearing the word Bicol? Mt. Mayon is not the only reason why Bicol is famous, but also for becauxse of its culinary specialty, Bicol Express.
Bicol Express is famous for its taste. In some cases it has evolved to have more meat and less chili, to suit people who don't have high tolerance for spicy dishes. Bicol Express can now be found everywhere in the Philippines being cooked by anyone who appreciates this mouthwatering spicy dish.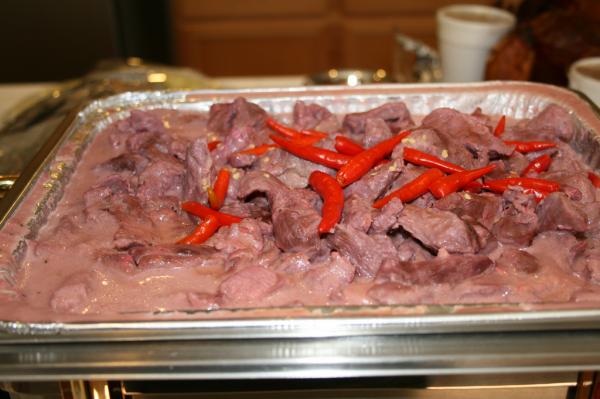 The Woman behind Bicol Express
Cely Kalaw is a native of Laguna and an owner of a restaurant located in Malate, Manila. She is believed to have been the woman behind this spicy and appetizing dish. She went to Naga when she was three years old and was exposed to the palatable dishes of Bicol. When she grew up and returned to Manila, she created Bicol Express. She named the dish after the train that travels from Paco Station to Bicol.
Bicolanos also claim that it was derived from an original native recipe of Bicol, Gulay na Lada, which is cooked the same way as Bicol Express but originally had no meat.
According to some historians, there are traces of Indonesian traders who came to the region about two thousand years ago, and Bicol Express might have been one of the influences that the people of Indonesia left to the natives. Indeed it is quite similar to some Indonesian dishes.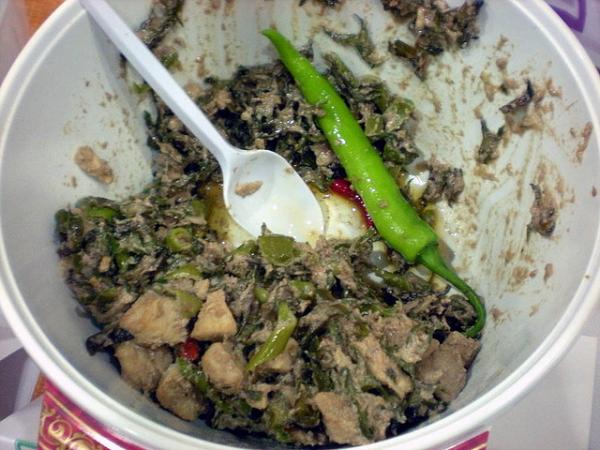 Try your Culinary Wizardry making Bicol Express
Here are the ingredients and the steps on how to prepare the famous dish:
Ingredients – Servings: 6-8 persons
1 kilo pork liempo (pork belly), sliced into strips about 1 inch thick, 6 cloves garlic, chopped, 2 pieces onions, chopped, 1/4 cup minced ginger, 6 cups coconut cream, 1 cup green finger chilis (seeds removed), cut horizontally into strips, 1/3 cup red chilis, 2 Tbsps. Turmeric, 1/2 cup bagoong alamang (shrimp paste), and cooking oil.
In a pan, heat a small amount of cooking oil. Saute garlic until fragrant and add onions. Cook until onions are tender. Add shrimp paste and continue cooking for about 5 minutes. Turning the stove to high heat, add meat and cook for another 10 minutes or until the meat releases its natural oil. Put in the ginger and cook for few seconds. Add in the coconut cream and chilis. Cook for another 15-20 minutes or until the sauce has been reduced and thickened.
Amount of chilis may be adjusted depending on your tolerance for spicy dishes. However, chilis are said to help in clearing the nasal passages. Shrimp paste may be omitted since it can cause allergic reactions in some people. For saltiness, you may add fish sauce while cooking the meat (before adding coconut cream) or you may use salt as an alternative.
Then you can have now your Bicol Express. Don't forget to keep a glass of water beside you while eating.