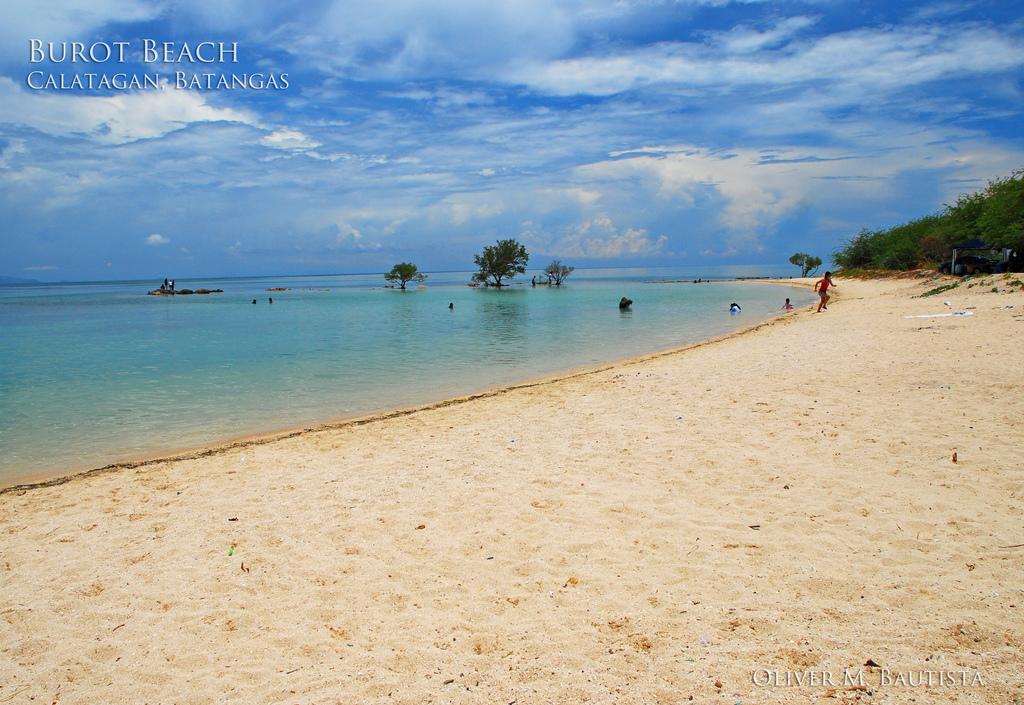 The Philippines has many interesting beaches which include Boracay, Alona and Bulog Dos. But these havens are far away from the metro, so paradise seekers from Metro Manila need to travel long just to see those mentioned destinations. Anyway, there is no need to travel for many hours if you can just have your weekend getaway near the big city.
Local tourists and foreign travelers from the busy metropolis can have a weekend escape to Burot beach instead of Boracay or Alona and have their relaxation there. It has been one of the favorite destinations of travelers near Metro Manila. The place is situated in Calatagan, Batangas which houses several resorts and popular for Manila's rich and famous.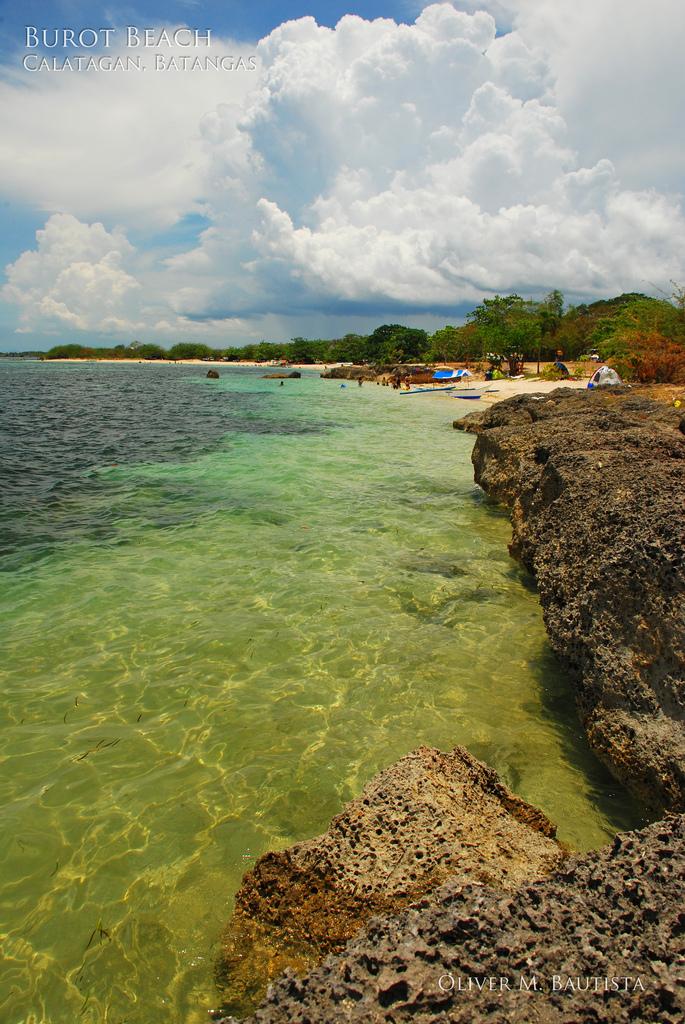 Travelers can enjoy the calm water, the finest white sand and observe the beautiful sunset. With its long stretch of white sand beach, visitors can also walk on the beautiful rock formations which make the island unique and nice.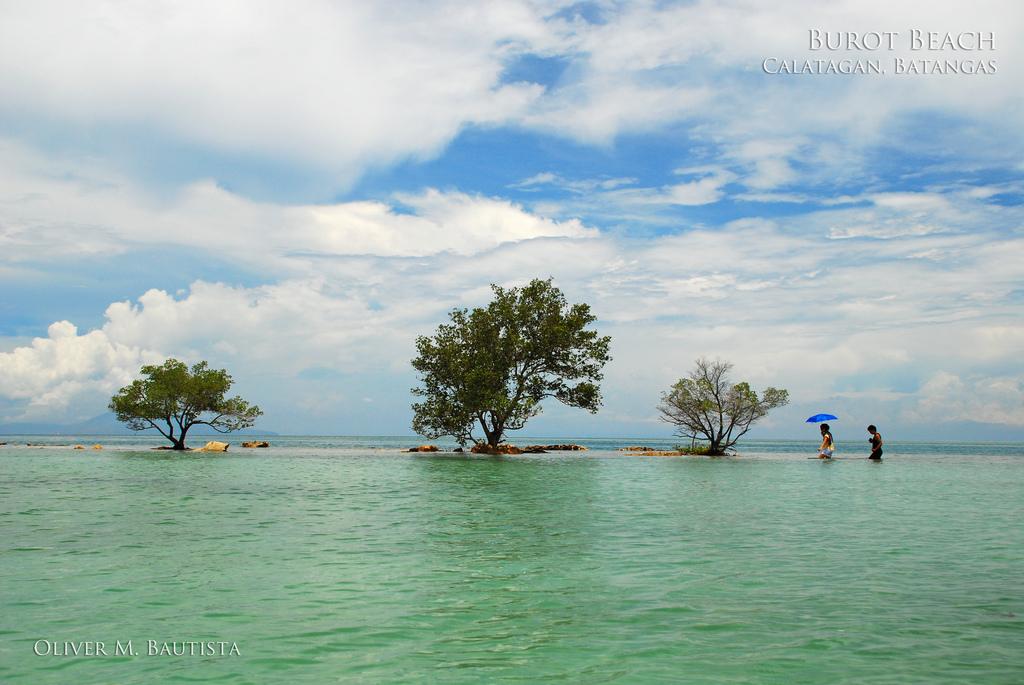 As one of the fascinating beaches near Metro Manila, first timers will certainly come back again and will eventually seek their weekend getaways here. The beach is mostly enjoyed by people who value tranquility and the natural beauty of nature.
The beach is owned by the SM Group of Companies that's why visitors need to pay an amount just to enter the area. If you want to have an overnight stay, you need to pay an amount of one-hundred-thirty pesos.
There are no accommodations or hotels nearby only cottages for the day trippers. If you're going to stay overnight, you need to bring your own tent or you can rent a tent available for three hundred pesos.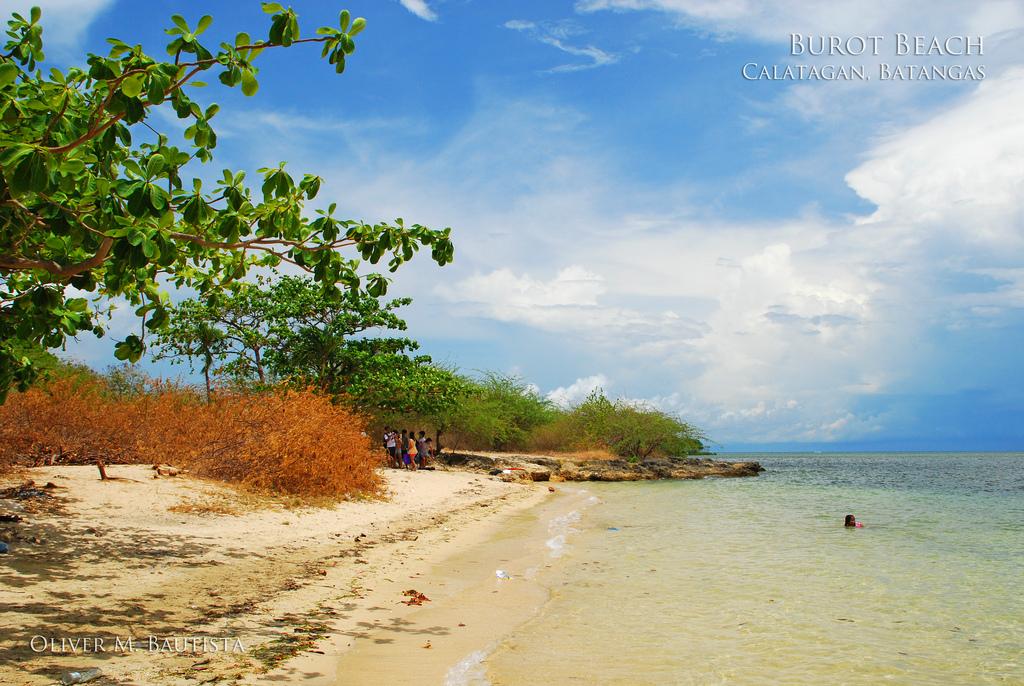 There are sari-sari stores in the area so you can buy some basic needs like food but it is more advisable to bring the things you need once you plan to have an overnight stay in this hidden paradise. Visitors can do snorkeling, swimming and island hopping.
They can also watch the sunset and enjoy the breathtaking view of this budget friendly paradise.

How to get there:

From Manila, you can take a bus going to Calatagan. Just wait a Celyrosa Bus along Pasay Rotonda EDSA near the MRT Taft Station. The fare is about two-hundred-ninety pesos for an air-conditioned bus. Drop off at the Calatagan terminal or ask the bus attendant to drop you off at the Calatagan Public Market. From there, you can hire a tricycle that will charge you around Php150-Php 250 to take you on Burot Beach.
Take note that there is only few air-conditioned Celyrosa Bus, so you should wake early to catch the first trip which is 4 a.m.