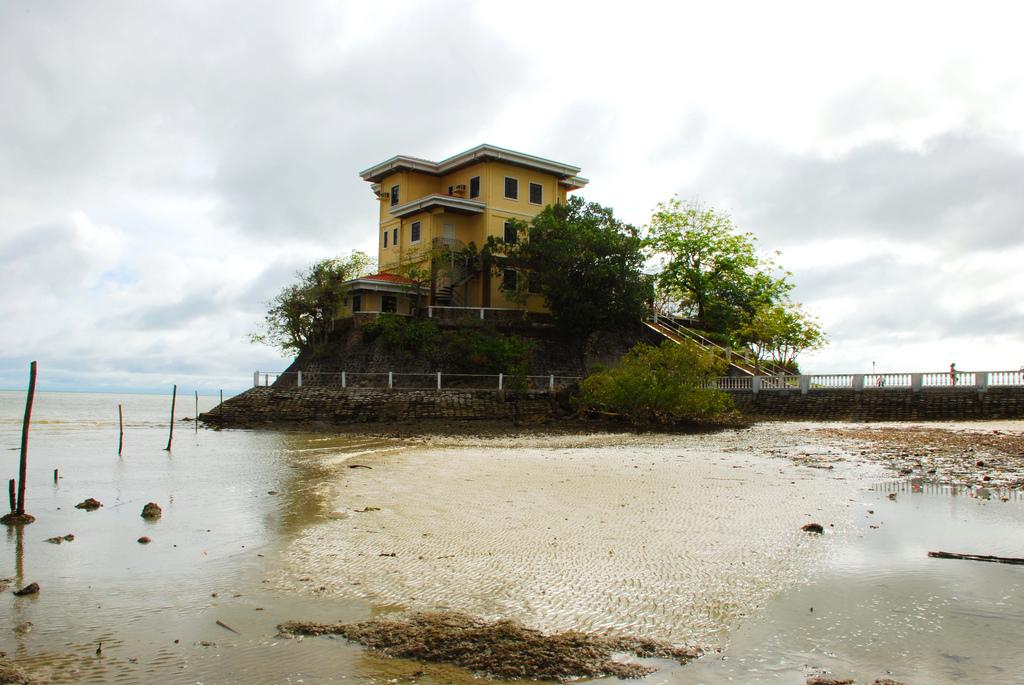 History is a fascinating subject that is learned not only in the four walls of a school classroom but also in the whole world at large. Books are not the only source of historical treasures, and you will find that studying the past is more interesting if you go on exploring some historical sites and feeling the ambiance of these places. Guimaras offers a lot of this kind of sites. Travel to Guimaras and step on the past!

Punta Blanco Target Range (Ruins)
Lcoation: San Roque, Buenavista, Guimaras
During the American regime, in the leadership of Gen. Douglas MacArthur, a shooting range was constructed. It was named Punta Blanco by Douglas Mc Arthur and was composed of three trails: one in Tinadtaran, in Nazaret, and in the Supang located in Camp Jossman. The center of Punta Blanco is located in Mount Sulangon. The construction of Punta Blanco shooting range was started in 1909. They used it as their target range when they were free. Before they went to the said place, they gave a signal or warning to the people of the commencement of their activities. No one knows about the secret of Punta Blanco except Mr. Fernandez who was one of the caretakers of the place. Punta Blanco is estimated 4000 square meters.
MacArthur / Camp Jossman Headquarters (Ruins)
Location: Supang, Buenavista
In 1901-1912 the Americans captured Barangay Supang. A US reservation camp known as Camp Jossman was established. It was composed of regiment of American soldiers and two battalions of the Philippine Scouts. They were responsible for the construction of Sto. Rosario Wharf. Gen. Douglas MacArthur then fresh from US Military School made Supang as their headquarters. Many recreation centers were established in this place. However, in 1912, an order from the US high command told the soldiers to vacate Camp Jossman and return to the US. All the structures then that were established during the stay of the American soldiers were all demolished. It is now being used by Water District of Buenavista as water reservoir.
Good Shepherd's Fold Academy
Location: Salvacion, Buenavista, Guimaras
July 8, 1946, the vision to establish a home for orphaned and destitute children had come. Philip Irabon, with the financial assistance from Fil-Chinese Mr. Edward Tan, organized the Good Shepherd's Fold, Inc. A farmland was bought from the Adventist Mission in Buenavista, Guimaras where the Fold now stands. It offers elementary, secondary, vocational training, practical arts, and science courses.
Roca Encantada
Location: San Miguel, Buenavista, Guimaras
It is a summerhouse owned by Lopez family built in 1910 on top of a huge rock. It overlooks the legendary islets of the seven sins or the Siete Pecados with an 18th century lighthouse built on one of the islet. On the other side is the two miles beach area of El Retiro Beach Park. The National Historical Institute declared it as a historical house on August 14, 2002. This summerhouse was already renovated and reclaimed for easy access to the main land.
Accessibility
Iloilo City is the gateway to Guimaras. Guimaras can be reached by air and boat from Manila and other origins, via Iloilo City and by pumpboat in Pulupandan, Negros Occidental. The island province is 20-30 minutes by motorboat or ferry boat from Parola, Ortiz, Muelle Loney or Lapuz Wharves in Iloilo City. Direct travel to Guimaras is possible by light planes, which can land at the Guimaras Feeder Airport.
Jeepney and tricycles are also available as a mode of transportation when touring the province from one town to another.
Check the Guimaras Official Website for more informations about the transportation schedules and locations.
Rating:
0 people rated this.