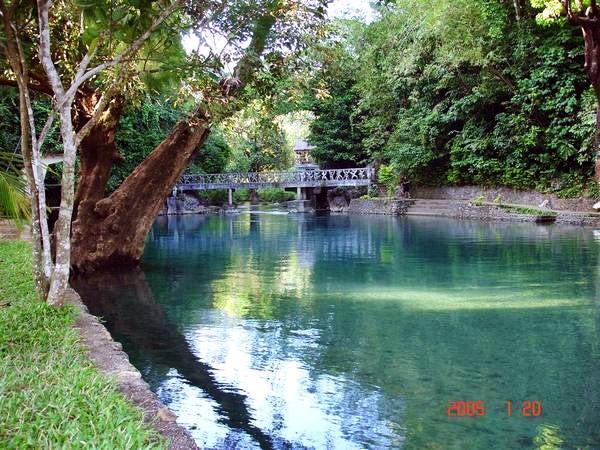 Antique is a province that offers visitors the chance to get away from it all and just relax, as visitors to the Malumpati Health Spring and Tourist Resort happily claim. They have nothing but good memories of their stay.
Malumpati is a natural haven for peace, swimming and relaxation or even solitude for the Pandananons. Used as a place to beat the summer heat, it is also an ideal hideaway from the hustle and bustle of a busy life. It is a natural swimming pool 20 meters width, 40 meters in length and about 3 to 4 meters deep at the center, crystal-clear water and free flowing from upstream to the shallow end, going down the famous Bugang River. It is a natural pool fed with cool and clear water from the different natural springs of the river. The resort is bounded by lush green vegetation that nature lovers will surely enjoy.
Location
Sitio Malumpati, Brgy. Guia, Pandan, Antique, Philippines
Accommodations
The resorts located in the town of Pandan:
Location: Barangay Dionela, Pandan, Antique
Phaidon Villas and Resort
Location: Pandan, Brgy. Tingib, Antique, Philippines
Location: Brgy. Mag-aba, Pandan, Antique, Philippines
Location: Sitio Malumpati, Brgy. Guia, Pandan, Antique
How to get there:
From Manila, flights are available to airports in Iloilo City, Roxas City, Caticlan or Kalibo.
Pandan is about thirty kilometers from Caticlan Airport. Sea transport via Iloilo Port in Iloilo City, Culasi-Lipata and San Jose Ports in Antique, or Dumaguit and Caticlan Ports in Aklan are widely available.
Pandan can also be accessed taking buses and jeepneys from Kalibo, Aklan and from sea transport also available.
Rating:
0 people rated this.