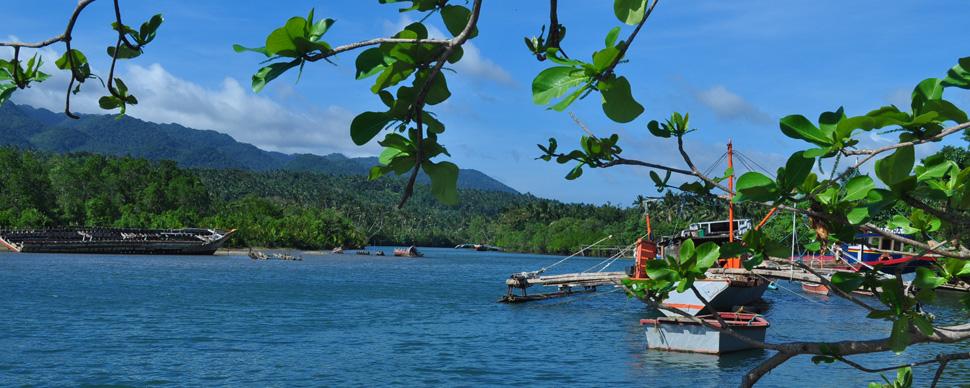 Pandan Coastline

The waters around Antique are astoundingly clean and bountiful that the biggest of all fish, the whale shark (Rhincodon Typus), frequently visits this part of the country, adding to the amazing biodiversity of this province. Whale sharks are typically found in other parts of the country adding up to the tourism of the Philippines.

Whale shark watching in Barangay Mag-aba and Patria is a potential eco-tourism attraction being explored here. Every year, from December to May, whale sharks are frequently found by fisherfolk, usually in their fishing nets. Aware of the ecological significance of this species, the fisherfolk never harm them but rather release them back to the sea. However, once the whale shark gets inside the fishing nets, the fisherfolk get nothing of their catch. It is therefore important for the municipality to look into the feasibility of whale shark watching as an ecotourism attraction while providing alternative livelihood for the fishing communities.
Accommodations
Here is the list of beach resorts located in the town of Pandan.
Location: Barangay Dionela, Pandan, Antique
Phaidon Villas and Resort
Location: Pandan, Brgy. Tingib, Antique, Philippines
Location: Brgy. Mag-aba, Pandan, Antique, Philippines
Location: Sitio Malumpati, Brgy. Guia, Pandan, Antique
How to get there
From Manila, flights are available to airports in Iloilo City, Roxas City, Caticlan or Kalibo.
Pandan is about thirty kilometers from Caticlan Airport. Sea transport via Iloilo Port in Iloilo City, Culasi-Lipata and San Jose Ports in Antique, or Dumaguit and Caticlan Ports in Aklan are widely available.
Pandan can also be accessed taking buses and jeepneys from Kalibo, Aklan and from sea transport also available.
Rating:
0 people rated this.