Camiguin, the Island Born of Fire
As a natural paradise, the island of Camiguin is perhaps unmatched anywhere else in Southeast Asia. This exquisite island province of varied ecosystem stirs the imaginations and baffles the mind. Camiguin boasts of kilometers of untouched coastlines with swaying coconut trees and is dotted with hot and cold springs. Fine beaches offer sun-filled days of relaxation and the clear blue water, enchanting marine life, and coral reefs beckon diving enthusiasts from all over the world.
To get you started, here is a glimpse of the province' most popular attractions.
Love its system of waterfalls…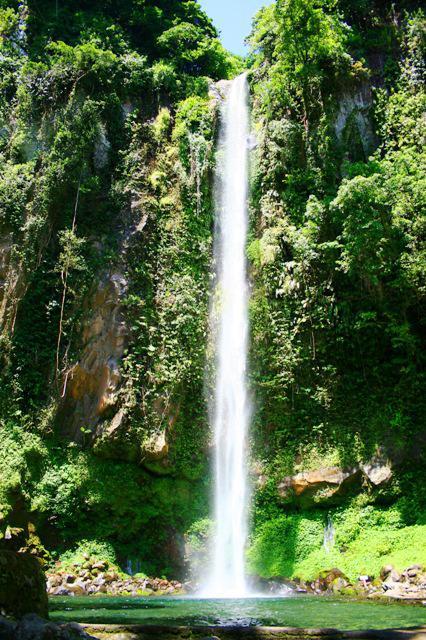 Katibawasan Falls

The extraordinary waterfalls of Camiguin entice a lot of tourist. Here, they can enjoy and explore nature's hidden wonders at Katibawasan Falls and Tuasan Falls.

• Located 5 kilometers Southeast of Mambajao, the Katibawasan Falls cascades 250 ft down to a pool surrounded by orchids and ferns. An invigorating dip on the pool is popular especially on warmer days and several hiking trails are within the park. This is also the favorite jump-off point for trekkers and mountaineers in search of adventure on the slopes of Mt. Timpoong.
• Getting to the Falls of Tuasan entails a very scenic hike passing through the Barrio of Mainit, Catarman and along the Rocky River bed. The pool below the waterfalls is deep and clear. The surrounding scenery is unspoiled and perfect for a peaceful picnic, the only sounds around you is that of the tumbling falls and running water.
Aside from majestic waterfalls, there are various springs also beguile the attention of tourists.
• At the foot of Hibok-Hibok Volcano bubble the mineral pools of Ardent Hot Springs. Wisps of steam can be seen rising from the running waters heat by the cauldron of the mountain, the most recently active of the seven volcanoes on the island.
• Sto. Niño Cold Springs and Bura Natural Soda Water Swimming Pool in Catarman are other popular places to get a relaxing dip on the island.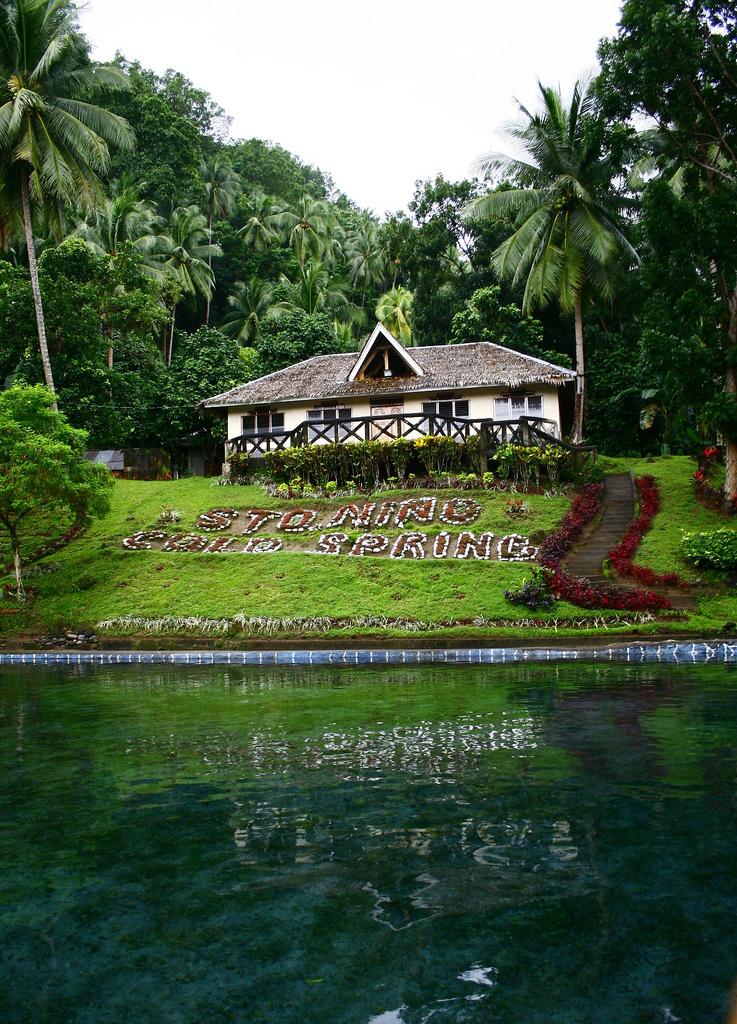 • Tangub Hot Spring is an interesting hot spring located on the shore close to the Sunken Cemetery. Most of the spring is submerged and can be partly seen during low tide. The spring can also be examined by scuba diving or snorkeling, as visibility is excellent and it is also a recommended spot for observing underwater life.

Go Island Hopping…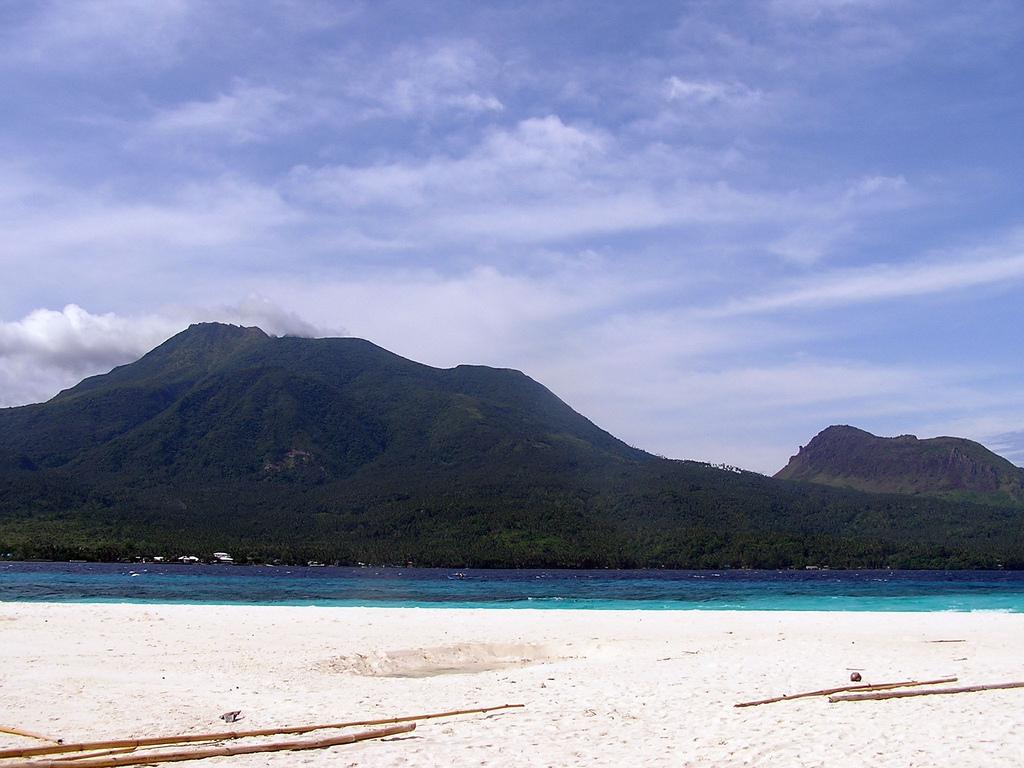 Camiguin is one of the Philippines' most beautiful islands - a virtual paradise - as the island allows visitors to experience a sample of untouched beauty in its entirety. Locked in the eternal embrace of the sea, the province continues its simple existence sheltered from and unfazed by the virulent pressures of today's accelerated lifestyles.
• White Island is an uninhabited small white sandbar with picturesque Mt. Hibok-Hibok and Old Vulcan as its backdrop. Located 2 kilometers across Agoho and Yumbing, the island is ideal for swimming, sunbathing, snorkeling, shell collecting, and a rest haven for fishermen.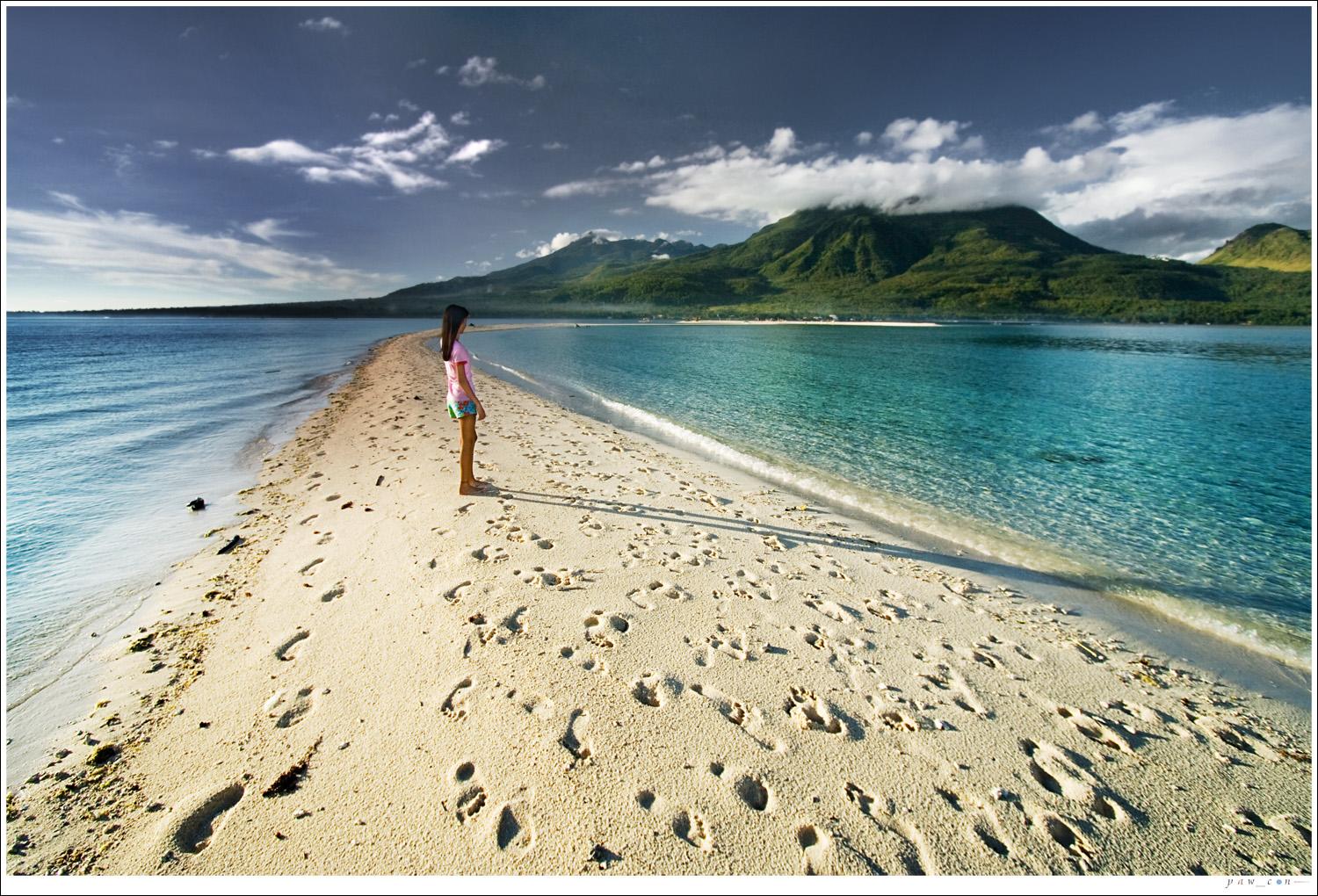 • Three kilometers offshore from Barangay Hubangon and San Roque in Mahinog, Mantigue Island has 4 hectares of evergreen forest fringed with white sandy beach. A fishing village and seaweed culture is found in the north side. One side of the beach is shallow with few corals formation, is home to small tropical fishes, pelagic fishes, marine turtles, and stingrays which are abundant in this mushroom-like island.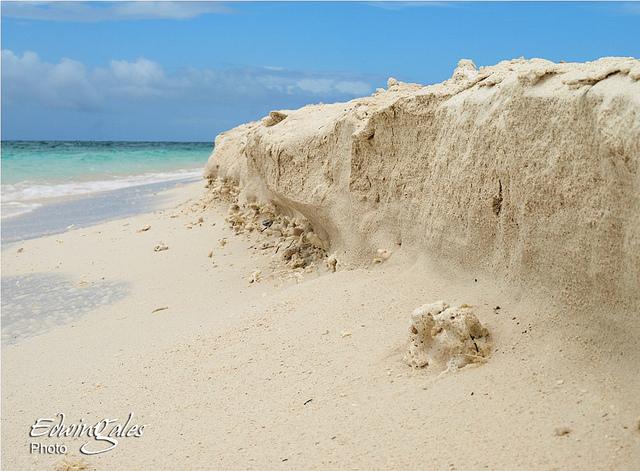 Venture to Camiguin Island…

There are daily flights from Manila to Cagayan De Oro City's Lumbia Airport. From the airport, a jeepney ride will take to Agora Bus Terminal, where there is a bus going to Balingoan, Misamis Oriental, a coastal town that serves as a entry point to Camiguin. It takes on hour to cross the port of Benoni, or 45 minutes to cross towards the port of Guinsiliban. From Cagayan De Oro, there is also a daily catamaran that plies the CDO-Camiguin route. The same ferry also travels daily from Camiguin to Tagblaran, Bohol and vise versa.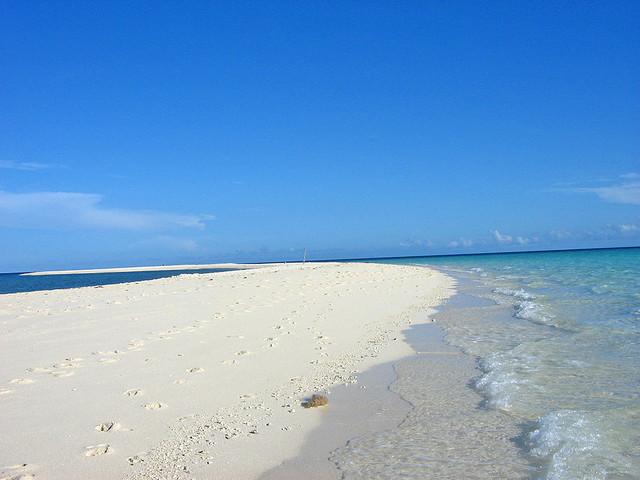 Accommodations
• Paras Beach Resort - Rocky Village, Yumbing, Mambajao (Camiguin), Camiguin / Misamis Oriental, Philippines
• Bahay Bakasyunan Sa Camiguin Resort - Balbagon, Mambajao (Camiguin), Camiguin / Misamis Oriental, Philippines 9100
• Sabacajan Beach and Cottages - Yumbing, Mambajao, Mambajao (Camiguin), Camiguin / Misamis Oriental, Philippines
• Camiguin Highland Resort - Lakas, Soro-soro, Mambajao,, Mambajao (Camiguin), Camiguin / Misamis Oriental, Philippines
• Camiguin Roof Top Hotel - Corner Neri-Rizal Street, Mambajao (Camiguin), Camiguin / Misamis Oriental, Philippines 9100
• Algen's Dive Resort - Catohugan, Mahinog, Camiguin / Misamis Oriental, Philippines
• Secret Cove Beach Resort - Yumbing, Mambajao (Camiguin), Camiguin / Misamis Oriental, Philippines 9100
• Agohay Villa Forte - Agoho, Mambajao (Camiguin), Camiguin / Misamis Oriental, Philippines 9100
• Catarman Coral Dive Resort - Punta Puti, Poblacion, Catarman, Camiguin / Misamis Oriental, Philippines
• Villa Paraiso Resort & Apartelle - J.P. Rizal St., Mambajao, Mambajao (Camiguin), Camiguin / Misamis Oriental, Philippines