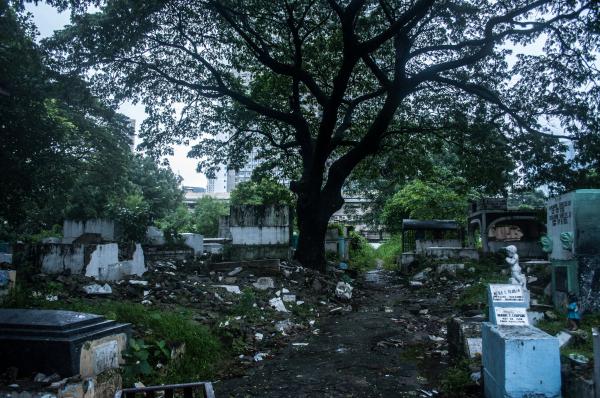 In commemoration of Undas, Vigattin Tourism brings you the list of ten cemeteries in Metro Manila and the things you should know about them. Among the list are cemeteries dating as far back as the Spanish colonial era and houses the remains of key historical figures, including the heroes of the Philippine Revolution.
1. Manila North Cemetery, Santa Cruz, Manila (1910)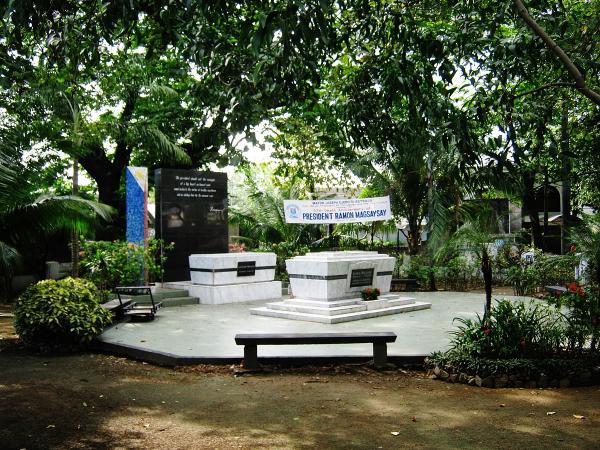 Also known as Cementerio del Norte, Manila North Cemetery is the largest cemetery in the metropolis. The cemetery measures 54-hectares and is home to several architectural mausoleums. To reach Manila North Cemetery, take a tricycle-ride from the Chinese Cemetery for P20.
What you need to know: It was part of La Loma Cemetery before but was separated because of Catholic exclusivity. Aside from the dead, the property is home to informal settlers which one can feel a cozy barangay-ambience inside. There are also karaoke machines that can be seen in some mausoleums where one can sing a song for P5.

Notable deceased includePhilippine presidents Magsaysay, Osmeña and Roxas (his beloved pet dog is also buried here), actor and presidentiable Fernando Poe, Jr, national artists Juan Nakpil, Amado Hernandez and wife Atang de la Rama-Hernandez, painter Felix Resureccion Hidalgo, patriot Epifanio de los Santos and matriarch Doña Sisang.

2. La Loma Cemetery, Santa Cruz, Manila/Caloocan City (1882)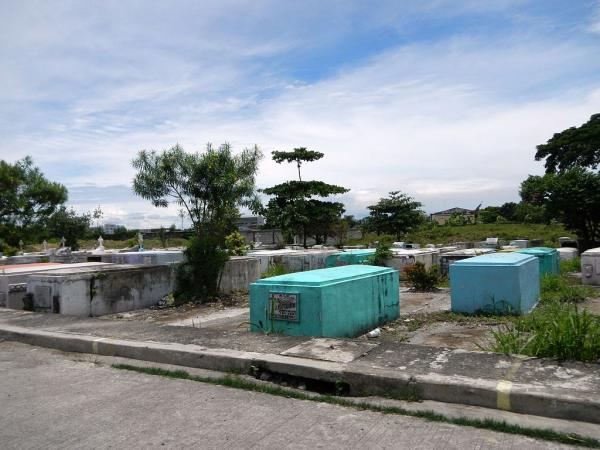 One of the oldest cemeteries in the Philippines, it has an area of less than 54 hectares. Filipino insurgents were prohibited to be buried here and denied of a "decent" burial in their time of death. La Loma Cemetery is one of the few sites that was not severed during the 1945 Battle of Manila which makes the place as an important piece.
What you need to know: The place served as one of the execution sites during World War II so one can find a Japanese artillery gun located inside the cemetery. It was originall known as Cemeterio de Binondo (Binondo Cemetery) as the area was then under the jurisdiction of Santa Cruz during the Spanish colonial era.
Notable deceased include Hongkong junta leader Felipe Agoncillo and wife Marcela Agoncillo, revolutionary nurse Felisa P. Dayrit, women's rights advocate and founder of the Girl Scouts of the Philippines Josefa Llanes Escoda, co-founder of the Boy Scout of the Philippines Joseph E. Stevenot and the first Filipino president of the University of the Philippines Ignacio Villamor.

3. Manila Chinese Cemetery, Santa Cruz Manila (Mid-1880s)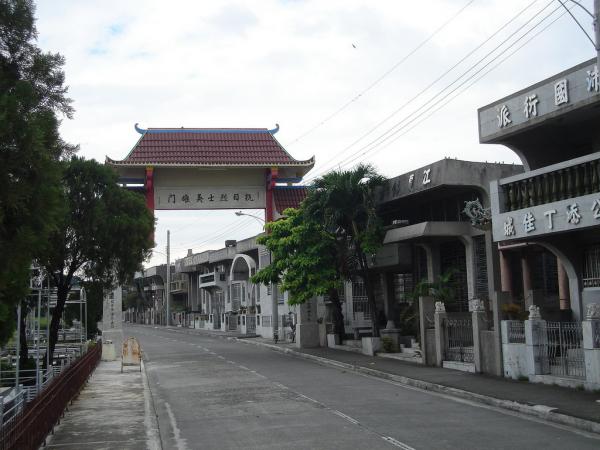 Carved out of the La Loma Park, the cemetery was designated as the resting place for Chinese citizens denied burial in Catholic La Loma cemetery during the Spanish colonial period. The property is immensely rich of Art Deco-style architecture.

What you need to know: The cemetery witness many executions during World War II. Among them were World War II hero Vicente Lim, Girl Scouts organizer Josefa Llanes Escoda, literary geniuses Rafael Roces and Maniel Arguilla, star athlete-turned-guerilla spy Virgilio Lbregat and Chinese Consul General Yang Guangsheng.

Notable deceased include Mami King Ma Mon Luk, andFilipino Brigadier General Vicente Lim. The Brains of the Revolution Apolinario Mabini was also interred here before his remains were transferred to his final resting place in Tanauan, Batangas.
4. Paco Park, Paco, Manila (1822)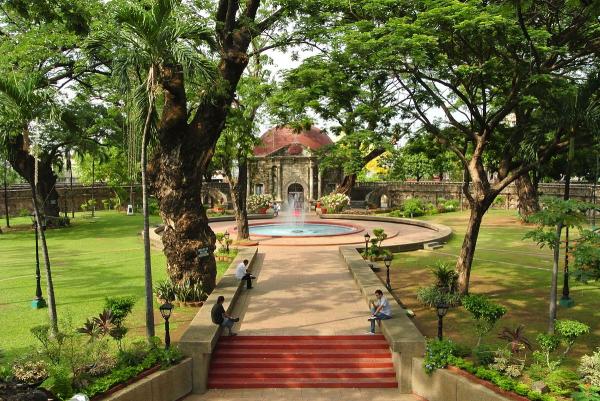 Built by the Dominicans, Paco Park served as a municipal cemetery of Manila. It was intended to be the burial grounds of aristocratic families during the Spanish colonial era. Interment at the Paco Cemetery cease in 1912. It was converted into a National Park in 1966 during the term of President Diosdado Macapagal.

What you need to know: Descendants of those buried in the park had the remains of their ancestors disinterred and transferred to other cemeteries in Manila. Philippine national hero Dr. Jose P. Rizal was buried here secretly after his execution on December 30, 1896. His remains were exhumed on August 17, 1912 and laid underneath the monument dedicated to him at Luneta.

Notable people connected with the cemetery include the martyr priests Fr. Jose A. Burgos, Fr. Mariano C. Gomes and Fr. Jacinto R. Zamora, national artist and noted landscape architect Ildefonso Paez Santos Jr amd Philippine national hero Dr. Jose Rizal.

5. Manila South Cemetery, Makati City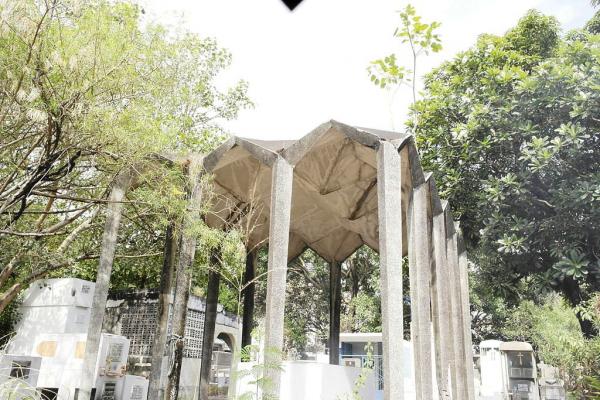 Manila South Cemetery measures 25 hectares and is one of the several large cemeteries in Metro Manila. Although it is located in Makati City, the cemetery is a territorial exclave of the City of Manila and administratively part of the district of San Andres.
What you need to know: The geopolitical situation of the Manila South Cemetery provides some interesting scenarios in law enforcement. Metro Manila Western Police District is in charge of the cemetery's security while Makati policemen handle traffic management around the site.
Notable deceased include former president Elpidio Quirino and longest serving Mayor of Manila Ramon Bagatsing.

6. Loyola Memorial Park, Marikina City (1965)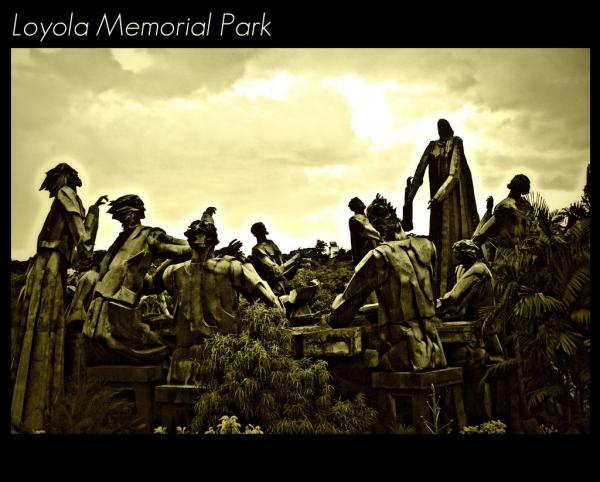 The Loyola Memorial Park in Marikina City has a sprawling area of 36, 000 square meters making it one of the biggest and most prominent memorial parks in the Philippines. The park is home to splendid sculptures of the noted Filipino artist, Eduardo Castrillo.
What you need to know: Loyola Memorial Park was the brainchild of the late Senate President Gil J. Award-winning sculptor Eduardo Castrillo was the one who designed the impressive 27-meter high sculpture labeled "The Redemption" which was made from welded and cut brass.

Notable deceased include child actress Julie Vega, notable actress Nida Blanca and master rapper Francis Magalona.

7. Heroes' Cemetery, Taguig City (1947)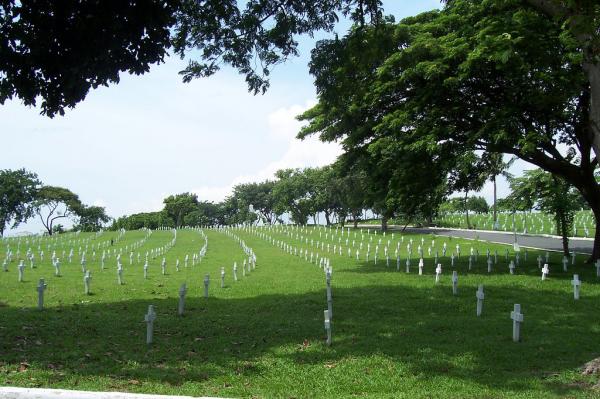 Also known as Libingan ng mga Bayani, Heroes' Cemetery was established as a resting place for Filipino military personnel as well as martyrs and heroes. It was first known as the Republic Memorial Cemetery and was changed to its current named on October 27, 1954 by President Ramon Magsaysay.

What you need to know: Among those buried here are most of the defenders of Bataan and Corregidor (January 1 – May 6, 1942) and the fallen soldiers during the liberation of the Philippines from 1942 to 1945. The cemetery houses the national Tomb of the Unknown Soldier, dedicated for the Filipino military personnel died in World War II.
Notable deceased include Philippine presidents Carlos P. Garcia and Diosdado Macapagal, vice presidents Arturo Tolentino and Salvador H. Laurel, National Heros and generals Artemio Ricarte and Carlos P. Romulo, and senator Blas Ople are also buried in the cemetery.

8. Manila American Cemetery and Memorial, Fort Bonifacio, Taguig City (1948)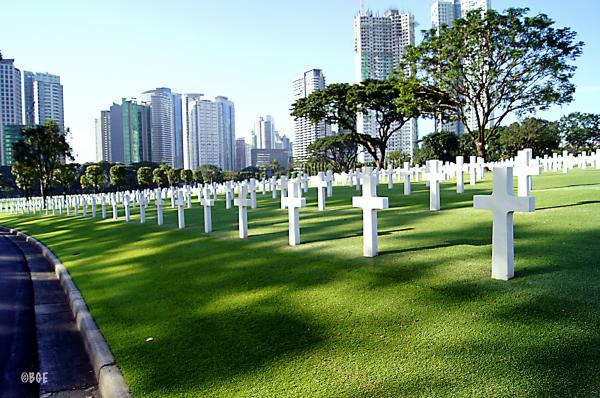 Located in Fort Bonifacio, Metro Manila, the American Cemetery and Memorial has the largest number of any cemetery for U.S. personnel killed during World War II coming from the Philippines and other allied nation. It has an area of 62 hectares making it the largest of all overseas American military cemeteries.

What you need to know: Most of the headstones that can be found here are made of marble which was quarried in Lasa, Italy. Other headstones were quarried and fabricated on the Island of Romblon.
Among the 17, 206 buried here, 28 are World War II Medal of Honor recipients and 570 were Filipino scouts.

9. Manila Memorial Park, Parañaque City (1964)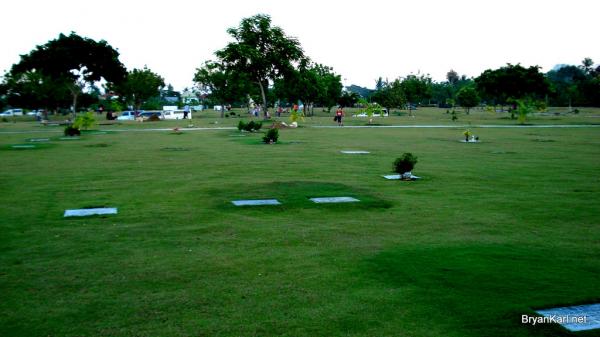 Manila Memorial Park is one of the memorial parks managed by the MMP, the pioneer in the memorial park industry in the Philippines. The Manila Memorial Park in Parañaque was built in 1964 and houses some of the Philippines' famous personalities which include popular politicians and celebrities.
What you need to know: Manila Memorial Park pioneered modern creation in the country in 1985.
Notable deceased include Philippine president Corazon Aquino and husband Benigno Aquino, Jr., actor Rico Yan, dancer Bayani Casimiro, and Filipino boxer Gabriel "Flash" Elorde.

10. Pet Memorial, Loyola Heights, Quezon City (2002)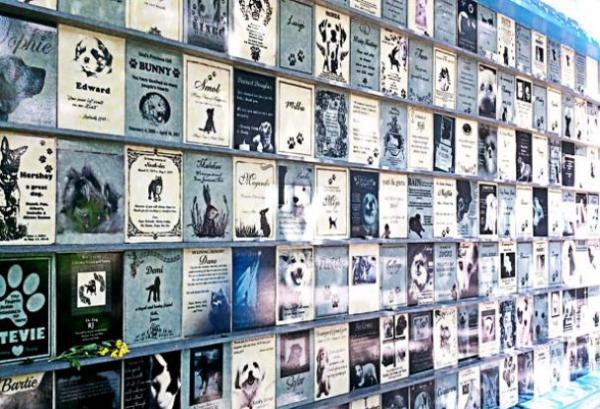 Departed pets should also be remembered that's why the Philippine Animal Welfare Society (PAWS) has provided a pet memorial cemetery for those who wants to pay homage to their departed beloved pets. The cemetery has an area of 5, 000 square meters complete with a remembrance wall where one can inscribe a message on tile for their deceased pets.

What you need to know: The lot is owned by Manila Electric Company

The only notable deceased here in terms of the owners' popularity is Lucy Pevensie, deceased pet of Philippine Idol Finalist Drae Ybañez.
For tourist spots in the Philippines, you may check these articles:

The Ten Most Popular Destinations to Visit in Manila
Ten Tourist Attractions in Davao City that are worth visiting
Five Philippine Lakes That Are Worth Visiting
25 Emerging Tourist Hotspots in the Philippines
Top Ten Most Livable Cities in the Philippines
Top 10 Must-Climb Mountains in the Philippines
The Seven Natural Wonders of the Philippines
Rating:
0 people rated this.