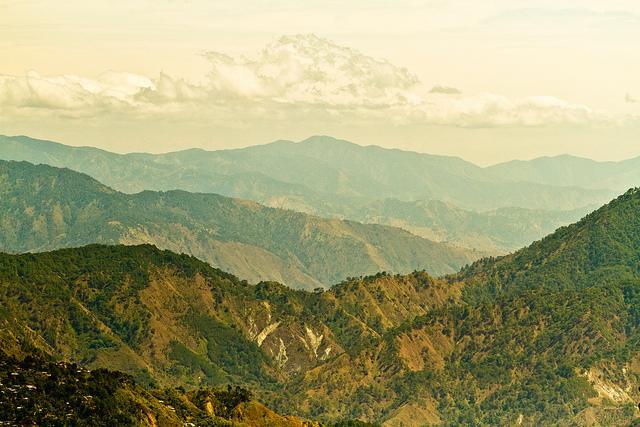 Being the "Summer Capital of the Philippines", the city of Baguio is one of the most famous tourist spots visited by many local and foreign tourists. Known as "The City of Pines" because it is surrounded by lush pine trees, Baguio City takes pride in its variety of cultural, historical, and scenic attractions that make it an important and interesting destination.
Located in Northern Luzon, Baguio City is a picture of rich culture and tradition of the Filipinos. I made a list of things to do when you get there.
Explore Burnham Park.
Burnham Park is located at the heart of Baguio City, designed by and named after premier American architect and urban planner, Daniel Hudson Burnham, It remains as one of the best-loved parks in the Philippines and known as the "mother of all parks" in Baguio City.
Burnham Lake

Burnham Park has 12 cluster areas: a man-made lake with rowboats for hire that folks refer to as the Burnham Lagoon; a children's playground; a skating rink; a rose garden; an orchidarium; the Igorot garden; Melvin Jones Grandstand; a athletic bowl; a picnic grove; the Japanese Peace Tower; Pine Trees of the World; and Sunshine Park. It is now more of an amusement park with boating, bicycle and skating areas, sports and gaming areas, plus a few eateries.
Go strawberry picking.
Picking your own strawberries is truly a unique experience that you can have here at Baguio. Just 30 minutes from the town proper, Strawberry Farm in La Trinidad Valley, Benguet, opens its doors for this activity from November to May every year. There is no minimum amount per person, half the cost is for the strawberries, and other half is for the activity itself. They just weigh how much you have picked and you're charged for it.
Strawberry Farm

A pocketful of Strawberries
Visit Honeymoon Haven.
You don't have to travel abroad during the quiet months of January, June, July and August to have a honeymoon. Camp John Hay has a graceful blend of colonial America and indigenous culture. It is all about romance, making great memories, communing with nature, having long strolls under the sunshine or light rain, and exploring the mountains on horseback. It's a good honeymoon destination for many Filipinos who wanted a taste of "Little America".

Camp John Hay
Take Photographs.
If you are into photography, there are many places in Baguio City where you can capture the beauty of nature. Even if you are not a professional photographer, you will find that every picture you take in this place is perfect. Look at the harmony of nature and people. Capture beautiful landscapes. One special place here is Mines View Park where you can see a great view of the mountains.

Colorado Falls, Benguet Mountain Province
Drink a cup of the most expensive coffee.
The most expensive coffee beans in the world is the Kopi Luwak, which comes from civet's excretion. It is only produced in the Philippines, particularly Cordillera. In one coffee shop in SM Baguio, one can have a cup of the said coffee. It is named Kape Alamid, which costs around $7 - actually a real bargain , considering that it is sold for $120 to $500 a pound in the US and Japan.
Coffee Bag

Visit Baguio churches.
The rose-colored Baguio Catholic Cathedral, located on top of a hill in the heart of the city, is one of the most visited landmarks in Baguio. It is one of the most photographed buildings in the city.
Another well known church is the Pink Sisters Covenant. It is believed that it grants your every wish. When you visit the place, you can make a request and write it on a paper available on the sides of the pew. Believe in the power of miracles and the deepest desires of your heart may come true.

Join festivals.
A deluge of tourists come up for the Baguio Flower Festival (Panagbenga) in February. Through the years, it is the best opportunity where people living in Baguio can shine and showcase the best distinction of their community.
Warriors Dance from Panagbenga Festival in Baguio City
There are also two huge culinary festivals which attract tourists and locals alike. It is the Hotel Restaurant Association of Baguio (HRAB) that caters to students and members of the hospitality industry. The Baguio Association of Hotels and Inns (BAHAI), on the other hand, hosts the Baguio Tossed Salad Festival.
Shop for souvenirs.
Baguio City Market is the best place to shop souvenirs, delicacies, and handicrafts. It is an ordinary public market where one can find all the best products of Cordillera. It is located near Burnham Park, a very convenient walk after you finished your tour.
Baguio keychains
--- :)
Visiting Baguio is a lovely experience. It can warm your heart despite the cool atmosphere in this mountain city. In here, you can feel that you're on the top of the world, not just because of its height but also because of the sense of contentment it gives you.
For more information regarding Baguio, please visit these links:
https://www.baguio.gov.ph/?q=frontpage
https://www.facebook.com/baguio
Special concern

How to get there

For commuters, there are available bus like Victory Liner, Dagupan Bus Line and Philippine Rabbit that have trip to Baguio City. The bus tickets cost around 350-450 pesos (one-way).
For those who will bring their car, from Manila, one can take the NLEX up to Exit 85, to get to the SCTEX. Shift to the right lane and head for Baguio via Tarlac. Drive the length of the SCTEX until the Tarlac City exit where you will turn left to a country road. Drive about 10 km more, following road signs unitil you reach McArthur Highway. Turn right to McArthur Highway, pass through the remaining four towns of Tarlac Province making no turns, till you reach Rosario, La Union. Turn right at the Rosario junction to Kennon Road or go a little further (about 5oo meters more) and turn right to the new entrance to Marcos Highway.
Rating:
15 people rated this.