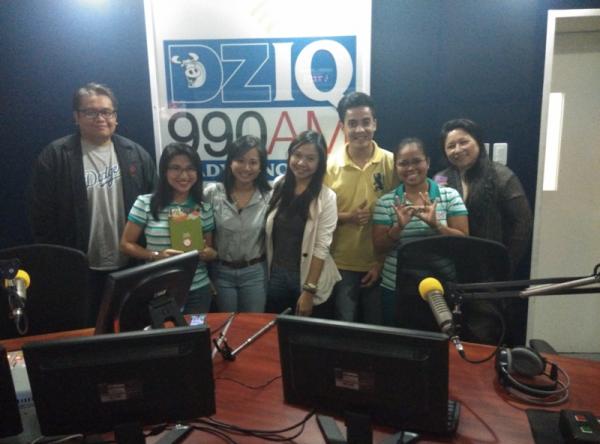 DJ Macaranas and Co-anchor Elison Barcelo has a new visitor for their very first radio airing this January 2015, Ms. Janette Toral of digitalfilipino.com to discuss furthermore about business e-commerce talks.
They introduced also first Ms. Mica of MFT Group of Companies, and Ms. Beatrice of CertifiedPositive.com
Co- anchor Barcelo started the serious talk with Ms. Janette Toral, on what was with in her article about Philippine E-Commerce.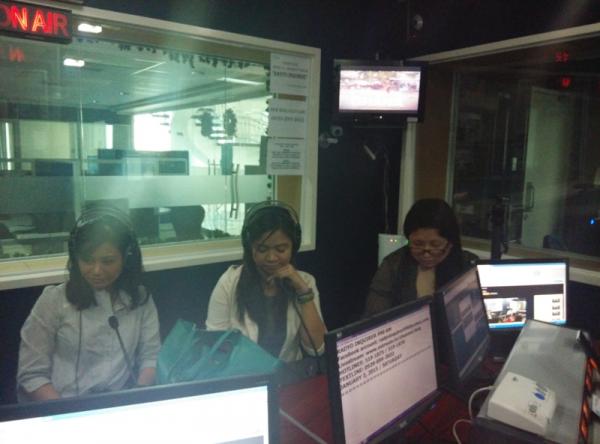 Ms. Jannette Toral answered briefly, last year, senator Bam Aquino was the Chairman of trade on senate and congressional overside chairman on e-commerce law where he organize hearings that time to acquire updates on e-commerce and to know the concerncs of the people. It was participated by DTI among others and then during that hearing, they realized that they need a roadmap for e-commerce. Ms. Jannette implies talks about implementations on goverments, then it continued on december and have e-commerce roadmap discussion session. It was a whole day session that was hosted by DTI and it's purpose is to build an e-commerce roadmap because DTI currently making roadmaps for different sectors, and this is one that catched their attention. In the morning the event have a lot of presentations, and Ms. Toral shared her metrics based on surveys on imetrics, and then on the afternoon it held discussion sessions. their discussion was on data privacy law that pushes to build data privacy commission, because it happened that DOST has a project that host government websites and encourages government offices to make data sharing. The group has been concerned to talked about it because DOST shares data without following data privacy rules and it surpasses the Philippine data privacy law. Ms. Toral said that our law states that even if we dont have data privacy commission or commissioner, when it occured a grave abuse on handling data, the government may be liable at may have offences.

She added that even if the information was a hoax or not, it should still remain private and whatever government agency was committed on releasing a data will also have a liability under the law.
Ms. Toral thoought that maybe why DOST changed it's mindset because they want to have again DICT for the reason that the original structure of data privacy law , the data privacy commission will be under the ICP, since the President has the power to align functions, he can make it under the DTI or office of the president.
They also discussed electrical payment because of virtual currencies nowadays like bit coin. specially the discussion about releasing guidelines on virtual currency and to have clear oversight to know who will monitor payment implementations. They also wished to have an electronic OR from BIR to enlighten the process specially for small starting up e-commerce businesses. Their event also talked about data integrations of the government, the consumer reflection. their goal is to find flexible people who has enough understanding beyond e-commerce managing that's why they were discussing to improve e-commerce businesses here in the Philippines.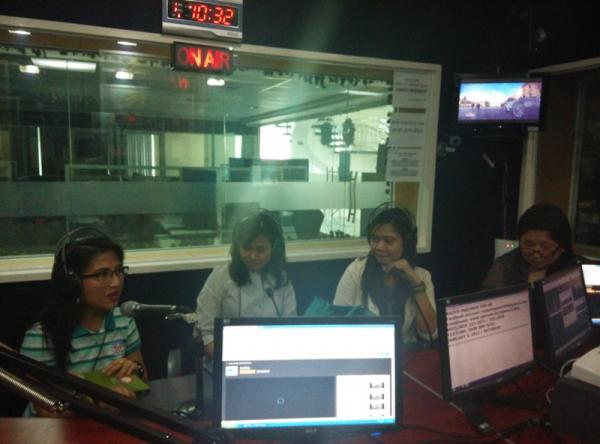 Co-Anchor Elison opnened the discussion with Ms. Mica and Ms. Beatrice that they can ask question to ms. toral which was more experienced on many kinds of business specially on e-commerce.
Ms. Mica Tan, the president/CFO of MFT Group introduced their main goals.

The MFT Group of Companies focuses on helping businesses of all kinds, from entrepreneurial startups or established businesses alike. She said it's their aim for all entrepreneurs to succeed, thus MFT Group provides tailor-made funding suited to empower Manila-based business owners of all stripes to achieve their desired goals.
After introducing MFT group's eyeview, Certified Positive was beyond Ms. Beatrice, She said at first they started it with a brainstorm whether they will be making certifiedpositive business legal or not because of a lot of requirements and risks. but after they were legalized, they started to think positive and aim to improve e-commerce beginning businesses.
She said the world's pace of trends, demands, and standards change too fast to cope up. We are exposed to too many opinions and too many 'realities' that we lose our identity to what we think matters most. There is a need of spiritual revival and positivity, most especially in the workplace wherein most young professionals live very busy and stressful lives. It was this deep longing to show how much the Lord is very much real in their lives most especially in this stage of where important, life changing decisions are made. This inspired their team to create a fun, interactive, and inspiring tool that would help people journey with Jesus daily.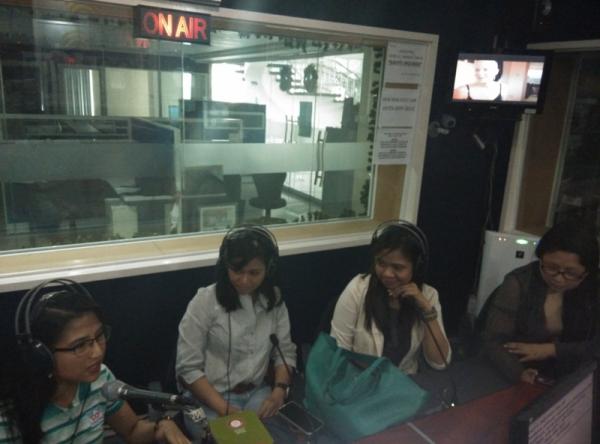 After expanding their explanations towards their business missions, the anchors go back to Ms. Mica, The anchors were so amazed because she was only 13 when she started her own steping stone to success. She said her secret is from the book she read and now the publisher of the book was under MFT Group of companies. They also have radio station, much really helpful for their promotions together with her brother.
After a short break, Co-anchor Elison says that he was verry happy to see teenagers taking risk for business at early age and gone successful. The anchors was surprised because the funds for business of Ms.Mica doesn't come from her parents, but came from their savings together with her friends. And she also added that her first fund started 15,000 pesos till it came far.

----------------------------------------
Recorded Stream:



Rating:
0 people rated this.