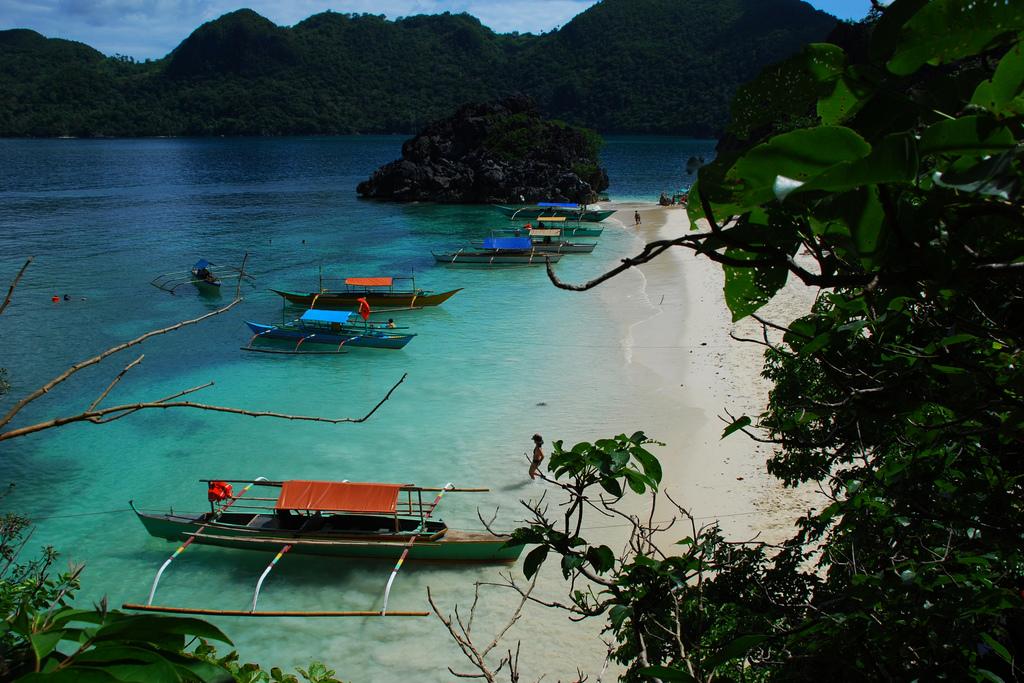 Camarines Sur is widely recognized for its share of natural wonders that have made the province one of the most favorable destinations for nature lovers and adventurers. This beautiful province is host to several of the most remarkable attractions in the country. The attractions featured below will surely leave an impression to anyone who takes the time to visit.
* Adiangao Caves
Found in Bgy. Adiangao, the caves are only 300 meters away from the provincial road close to the shoreline. The cave entrance is 150 feet above sea level. Stalactites and stalagmites adorn the tall ceilings and floors of the cave. Dripstone formations like icicles, suspended waterfalls, pie crust chocolate drops are the other marvels one can to see inside. It has three doors and is about 300 meters.
* Aguirangan Island
Its white beach of fine powdered corals is a favorite excursion site. It is about 1.5 hectares and is surrounded by beautiful coral formations. The island is also one of the best and ideal areas for diving. Divers will enjoy seeing the unique, colorful corals that inhabit its depthss. The area is cold, simple and clean, making it ideal for any outings. Visitors will surely enjoy and be fascinated with beauty no one could possibly resist.
* Animasola Island
Animasola Island is very fascinating and captivating because of its many unique rock formations along the coast. According to the Balateño fisherfolk, this island is very scenic during sunset when it is bathed in a golden orange glow. This island is located in Balatan, Camarines Sur.
Situated in Sagnay, Camarines Sur, this tiny but beautiful island has been used as a location for a European movie. The island's name is derived from atol, the Bicolano name for snail, as the island resembles one with its slope and curves when seen at a distance. It is blessed with pure white sand and rocky shorelines surrounded by clear and clean water.
Caramoan Island is one of thirty-five municipalities of the province of Camarines Sur, and as part of the Caramoan Peninsula, it finds itself isolated from the rest of mainland Camarines.
The island is the perfect place for activities like snorkelling, kayaking, scuba diving, rock climbing, spelunking, and swimming. Because of the wide variety of activities that can be done here that respect harmony with nature, the Caramoan Islands are becoming one of the fastest rising eco-tourism sites in the Philippines.
* Consocep Mountain Resort
Nestled on the shoulders of Mt. Isarog at 1,800 feet above sea level. Cool mountain air, refreshing Tumaguiti and Bulalakao waterfalls, and other smaller ones, tree house, viewing parks, gardened pathways await the excursionists. Best known and popular of these waterfalls is Kawa-Kawa, a man-made swimming pool, two to four feet deep, can be found at the foot where the water drops.
* Daruanak Island
About 15 minutes away by boat ride from the town of Pasacao, this rock island is ideal for skiing. Its carpet of calm water is home to a host of sea anemones, starfish, sea urchins and many other marine life.
Gota Beach is a project of the provincial government. The beach is steadily becoming one of the most attractive resorts for Filipinos. It is surrounded by jagged mountains, interesting rock formations, and secluded white beaches. The lovely white beach lies between two small hills. Fronting the beach are three unspoiled islets. One will be amply rewarded with the sight of majestic limestone and marble mountains as well as a taste of adventure in its exotic islets with coves nearby.
* Kulapnitan Caves
Found in Libmanan, Kulapnitan Caves contain countless stalactites, stalagmites and massive pillars of extremely delicate designs and formations. Millions of bats emerge wildly from these caves every night, which can truly be a fascinating spectacle.
Lahuy Island is a 10-kilometer-long island which is about 3 kilometers at its widest point. The island has long stretches of exquisitely white fine sand. Barangay Gota has been known as a gold-mining community even before the war. At present, only small-scale operations are in existence. At Sitio Nipa, a spring 300 meters from the shore provides a fresh water source not available elsewhere. A 40-hectare mangrove swamp near Barangay Oring offers a habitat for marine wildlife.
* Matukad Island
Matukad Island is located in Caramoan Peninsula, Camarines Sur. Its coast is composed of white puka shells, corals with unique powdery pink sand and it's quite a sight as it is washed in and out by the blue-green waves. Matukad is one of the smallest Islands in Caramoan, but it still has several ample beaches with long stretches of powdery white sand. The shores are lined with amazing limestone cliffs. It also holds a small hidden lake at its center, surrounded by a lush tropical forest with unique plant and animal life. Local lore tells of mysterious milkfish over two feet long which should never be eaten as they bring about death.
* Sabang Beach
About 5 kms. from poblacion, it's easily reached by jeepneys or other passenger vehicles. Sabang has 2 resorts; Sabang Beach and Peñafrancia Resort, both offering complete amenities - cottages with water facilities, secured parking areas, food services and shopping stores. Twenty meters across the gate stands a perfectly preserved ancient Moro watchtower.
* Sabitang-Laya Island
This triangle-shaped island is surrounded by a long white seashore and is part of the Lucsuhin Group of Islands, Camarines Sur. As it is blessed with clear waters and natural geological formations, it is an ideal place for water sports and activities and extreme sports, like swimming, snorkelling, beach combing, rappelling and rock climbing. It is has also been featured in the game show "Survivor."
Gallery: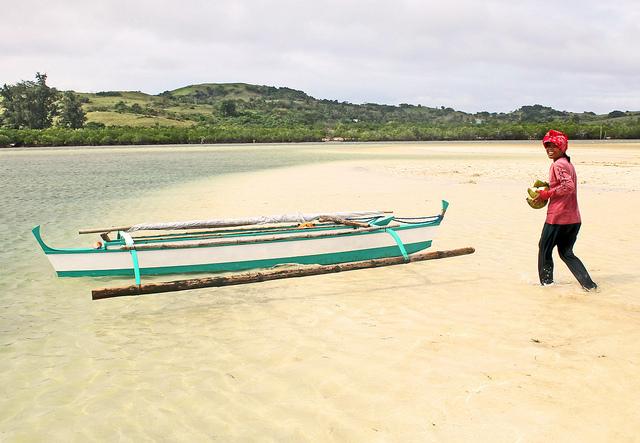 Manlawi Sand Bar ( Lahuy Island )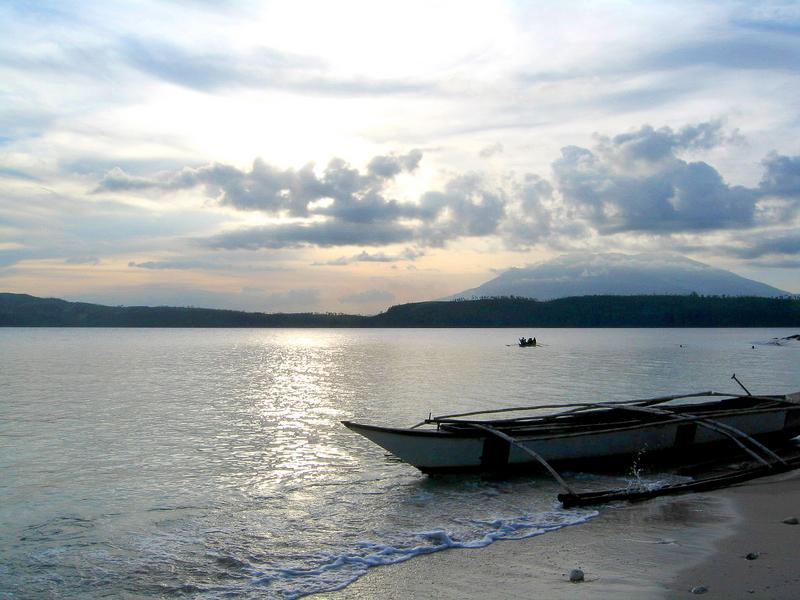 Atulayan Island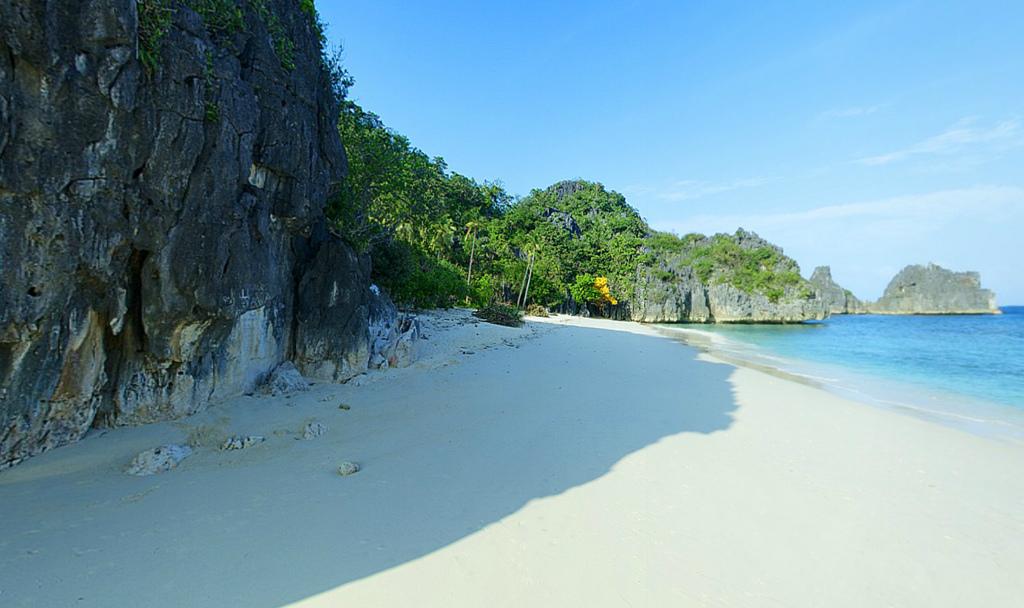 Matukad Island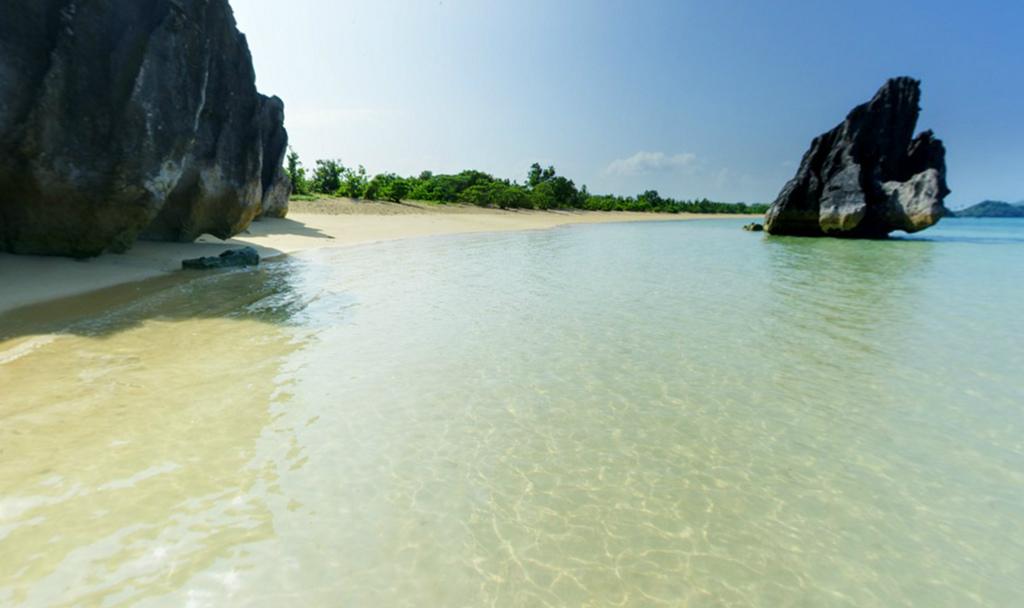 Sabitang-Laya Island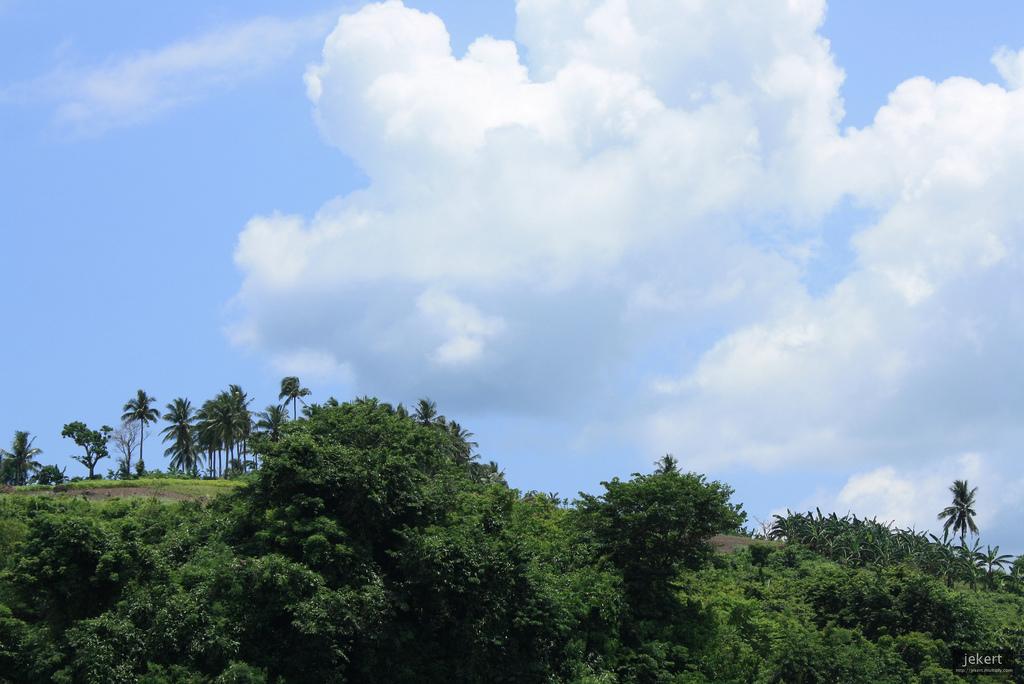 Caramoan Island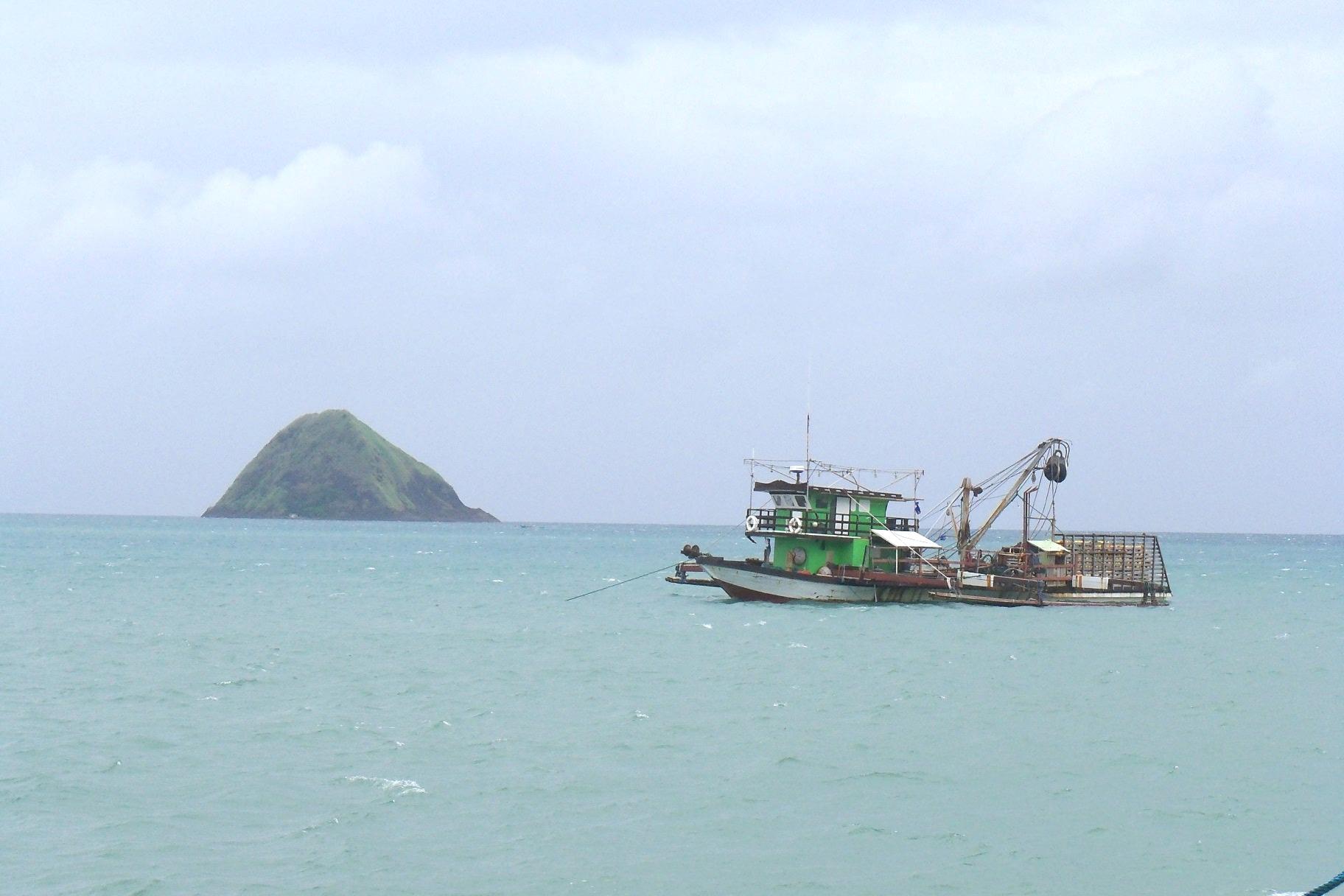 Daruanak Island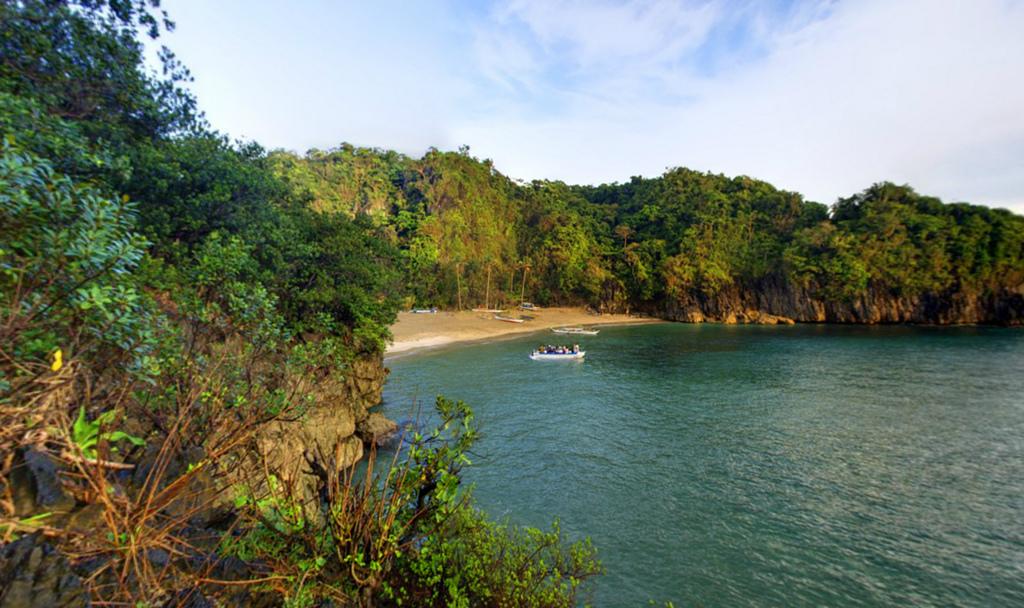 Gota Beach

Venture to Camarines Sur
By Air: From Manila, Cebu Pacific flies 3 to 4 times a day; Air Philippines/PAL Express flies twice per day (45 mins) and Zest Air flies daily to the Naga Airport (actually in Pili about 10kms East of Naga)
By Land: You can go to Cubao Terminal or Pasay Bus Terminal where buses going to Naga Camarines Sur can be found. Buses operate daily going to Bicol.
Bus lines (Cubao) - Gold Line Tours, Isarog Lines, RSL, Raymond, Peñafrancia Tours, etc.

Bus lines (Pasay) - AMihan Bus and PhilTranCo.
Getting around the city
In downtown, Naga City you can be able to roam around the place just by foot. If you don't prefer walking tricycles and jeepneys are the main transportation and Taxi are also available since 2010 the opening of SM City.
Trisikad, padyak or manpowered tricycles are also available in areas that mostly aren't included in jeepneys and tricycles routes.
Buses, vans and Jeepneys are mostly use traveling outside the city going to connect the towns of Camarines Sur and Taxi as well but with a double charging or depending on your price negotiation with the driver.
For other municipalities jeepneys, tricycles and trisikad are available as a mode of transportation around the province.
There are lots of inns and pension hotels abound in the province that will give you better accommodations during your days in Camarines Sur.
Accommodations in Camarines Sur:
Tabuco Homestay - 59 Renacimiento Street Tabuco, Naga City - Camarines Sur, Bicol

CBD Plaza Hotel - Ninoy & Cory AveCBD 2 Bgy. Triangulo, Naga City - Camarines Sur, Bicol

Sandton Chalet Boutique Hotel - Victoria Heights, San Agustin Canaman, Naga City - Camarines Sur, Bicol

Cherrard Apartelle - Husk St. Villa Virginia Subd. Concepcion, Naga City - Camarines Sur, Bicol

Fish Cove Garden Hotel - 154 Abella Street, Naga City - Camarines Sur, Bicol
Rating:
11 people rated this.