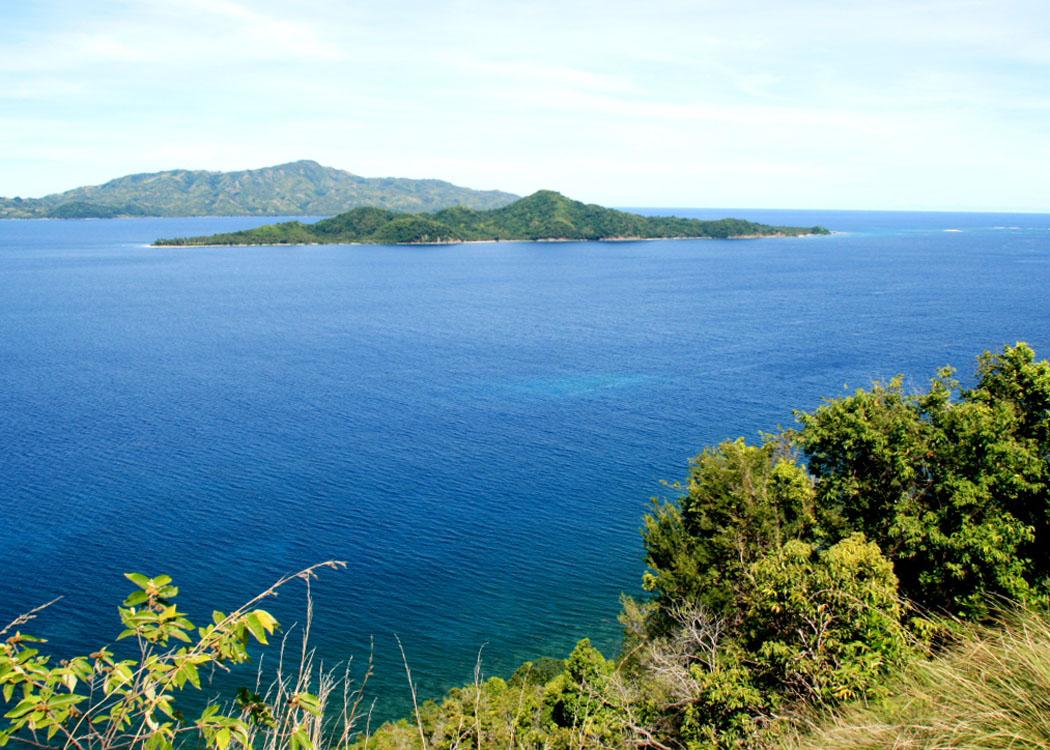 Pujada bay, Davao Oriental
Overview
Davao Oriental is a province of the Philippines located in the Davao Region in Mindanao. Its capital is Mati City and borders Compostela Valley to the west, and Agusan del Sur and Surigao del Sur to the north. Davao Oriental is the easternmost province of the country with Pusan Point as the easternmost location. The Philippine Sea, part of the Pacific Ocean, faces Davao Oriental to the east. Part of the province lies on an unnamed peninsula that encloses the Davao Gulf to the west.
-------------
The verdant forests and blue crystal clear waters serving as backdrop to the winding roads are what greeting you upon entering this quiet coastal Province set at the back end of the country.
Perhaps the thought of its backdrop and corner end setting makes one wonder how life in this Province is catching up on the fast-changing trends of the urban centers.
For those who have not set foot on the province of Davao Oriental, this is the easternmost tip of the country and this is where the sun shines first. By rough estimate, sunrise here comes eight minutes earlier than sunrise in Manila, or three minutes earlier than sunrise in Davao City.
If one thinks the hours here are slow and the days are lagging behind. Think again.
This is where the Philippines' days begin.
--------------
Davao Oriental is a separate and independent province along with Davao del Sur and Davao del Norte. Its major industries include agriculture, fishing, small and medium cottage industries, and tourism.
This province is famous for waterfalls, white-sand beaches, historical attractions, and the Mandaya Tribe, whose unadulterated culture and traditions are still very evident in their day- to-day lives.
Geography
Davao Oriental is situated in the southeastern section of Mindanao. It belongs to the Southern Mindanao Region or Region XI. Its boundaries are defined on the north by Agusan del Sur, on the south by Davao Gulf, on the east by the Pacific Ocean, and on the west by Davao province.
Brief History
About 300 years ago, Davao Oriental was merely a part of Caraga Province - forming part of the Encomienda de Bislig with the Encomienda de Seargao, Butuan and Tandag. The Province became historically important in 1846, when distinguished Attorney-at-Law, Don Jose Uyanguren - upon the order of Gov. Gen. Narceso Claveria, organized settlements with considerable inhabitants South of Encomienda de Bislig. Today, these are the Municipalities of Baganga, Gov. Generoso and Mati.
The settlement continued to grow. Don Jose was able to crush Datu Bago, a Muslim Chieftain who ruled Samal Island. in 1849. Gov. Claveria decreed the partition of the Caraga Province in two: the Northern portion was named Surigao Province with Surigao town as the capital and the Southern Part as Nueva Vergara with Caraga town as its capital.
In 1898, Davao became a district of the moro Province created as part of Mindanao by the Americans. In 1916, Jones Law converted the Moro Province into Department of Mindanao and Sulu.
In July 1, 1967, under Republic Act 4867, Davao was divided into three (3) provinces. Davao oriental was created as a separate and independent province along with Davao del Sur and Davao del Norte.
Must-see Attractions
Dahican Beach, Located in Mati, popular for its tranquil white sand beach and gently blowing breeze from the Pacific Ocean. Ideal for wind surfing and skim boarding.
Located at the easternmost part of the Philippines, Pusan Point in Caraga is where the "First Sunrise of the Millennium" occurred. This is where the sun shines first.
Situated along the shoreline of the Pujada Bay in the City of Mati, Accessible by land and sea.
Located in the middle of a forest in Brgy. Aliwagwag in Cateel, Aliwagwag Falls is reputed to be one of the most beautiful waterfalls in the country. It has a series of 84 cascading falls.
Considered as one of the oldest churches in Mindanao, the Caraga Church is located in the town proper of Caraga. It houses the 1802 Church Bell brought by the friars from Spain.
Langyawan Cave is one of the 42 caves in Cateel. The meeting of stalagmites and stalactites is an indication that the cave was in existence centuries ago.
List of Tourist Attractions
Historical
Multi-Colored Tomb

Wason House

17th Century Caraga Church

Cape of San Agustin

Soaquegue Cave

Altar Cave of San Agustin
Cultural
Mandaya Village

Tuboran Muslim Village

Mandaya Weaving and Beading Center
Man-Made
Menzi Tourism Complex

Provincial Capitol Park

MEFCO Plantation

Dupa Floating Fish Cage

Roflo Fish Farm
Natural
Sleeping Dinosour Peninsula

Calapagan Hotspring

Sigaboy Island

Mt. Hamiguitan / Bonsai Forest / Tinagong Dagat

san Victor island

Lake Diomabok

Cabugao Island

Caraga Hanging Jars

San Luis Beach

Caraga River

Burias Islet

Puting Bato Waterfalls

Rublilinda Falls

Magdawa Falls

Carolina Lake

Buso Hot Spring

Kinablangan hot Spring

Malriga Cold Spring

Aroma Beach

Bacayan Beach

Dahican Beach

Bitoon Beach

Manay Beach

Tarragona Beach

Hulid River

Sigaboy Floating

Mayo Bay Beach

Cawa-cawa Pools

Punta Abijod

Twin Falls

Tinaytay Coral reefs

Cabaisnan Beach

Yñiquez Beach

Tagsagaong Heights

Lake Danao

Caraga Lagoon

Delia Lake
Religous
San Salvador Del Mundo Church

Muslim Mosque
Hotels and Lodging House
Tourism Complex - Don Martin Marundan St., Mati, 8200 Davao Oriental

Roque's Lodging House - Marcos Avenue, Mati, 8200 Davao Oriental

Reolsyl Lodging House - Andravel St., Mati, 8200 Davao Oriental

St. Joseph Retreat House - Dahican, Mati, 8200 Davao Oriental

Beatriz Hotel - Bonifacio St., Mati, 8200 Davao Oriental

Houdini's Hotel - Bonifacio St., Mati, 8200 Davao Oriental
Restaurants and Snacks Inn
Menzi Mansion - Tourism Complex, Mati

Seaside Fastfood - Bonifacio St., Mati

Shan's Restaurant - Rizal St., Mati

Panadero - Rizal St., Mati

Moding's Restaurant - Quezon St., Mati

Quality Bread - Rizal St., Mati

Joe Bread - Rizal St., Mati

Nanay Bebeng's - Beatriz Hotel, Bonifacio St.,Mati

Honey's Restaurant - Rizal Street / Matiao St.,Mati

Chika-Deli - Bonifacio St., Mati

Tita Venus Restaurant - Tourism Complex, Mati
Getting there
The province's capital town, Mati, can be reached from Manila and Cebu by taking any of the daily scheduled airline flights to Davao City or regularly scheduled inter-island vessels that ply the Manila-Davao City or Cebu-Davao City routes. From Davao City, Mati is accessible by a 25-minute chartered flight or via a 3-hour private car ride or a 4-hour public utility bus ride on fully concreted and/or asphalted highways.
Using Davao City as transit point, the province is readily accessible to the markets of BIMP-EAGA particularly North Sulawesi (Indonesia), Sabah and Sarawak (Malaysia), Brunei Darussalam as well as Singapore.
Come, experience and explore Davao Oriental!
Rating:
0 people rated this.