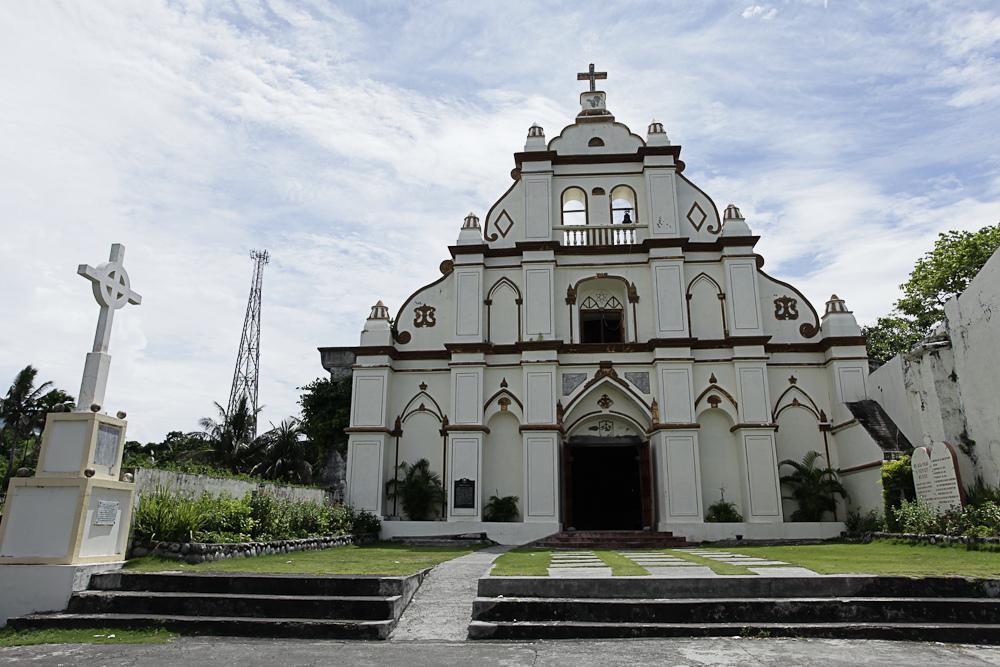 Santo Domingo de Basco Church was built in 1812 under the supervision of the Dominican friars. It is one of the first limestone buildings to be built under the Spanish regime. The convent beside the church was built in 1814. Buildings in Batanes are traditionally two storey lime and stone houses and churches with meter-thick cogon roofs believed to last about 60 years. These buildings were built around 1795 with the help of imported masons, stone cutters, and carpenters from Cagayan. The church is dedicated to the Immaculate Conception and its patron saint is Santo Domingo de Guzman.
Tourist attractions near the church:

• Mount Iraya
• Radar Tukon
• Kanyuyan Beach Port
• Songsong in Chadpidan Bay/ Ruins of Songsong
• Naidi Hills
• Valugan Hills
• Fundacion Abad or Pacita Abad Museum


History
The structure was first built from 1787 to 1796 by Father Baltazar Calderon, OP and Father Bartolome Artiquez, OP. Several reconstructions were made on the church such as the incorporation of rocks by Father Francisco de Paula Esteban, OP in 1795, and the shortening of the nave and the reconstruction of the dacade by Father Nicolas Castaño, OP in 1812, done in an espadaña style. The walls of the church were installed with massive pilasters from the foundation to top to protect it against typhoons and earthquakes.
In 1860, the church was damaged by a fire and rebuilt by Father Antonio Vicente, OP in 1863, and the roof was added by Father Mariano Gomez, OP in 1891. It survived the Filipino-American War (1899 to 1901) and the World War II (1941 to 1945).
How to get there
Santo Domingo de Basco or Basco Catherdral is located in Basco, Batan Island in the province of Batanes. One can go in this church by riding a plane from Manila directly to Basco, Batanes via SEAIR (Southeast Asian Airlines). If you want to travel by sea which has longer hours but cheaper price, you can go first to Ilocos Norte by bus from Manila and ride a plane or ferry going to Basco. Basco has a seaport and airport.
Rating:
0 people rated this.