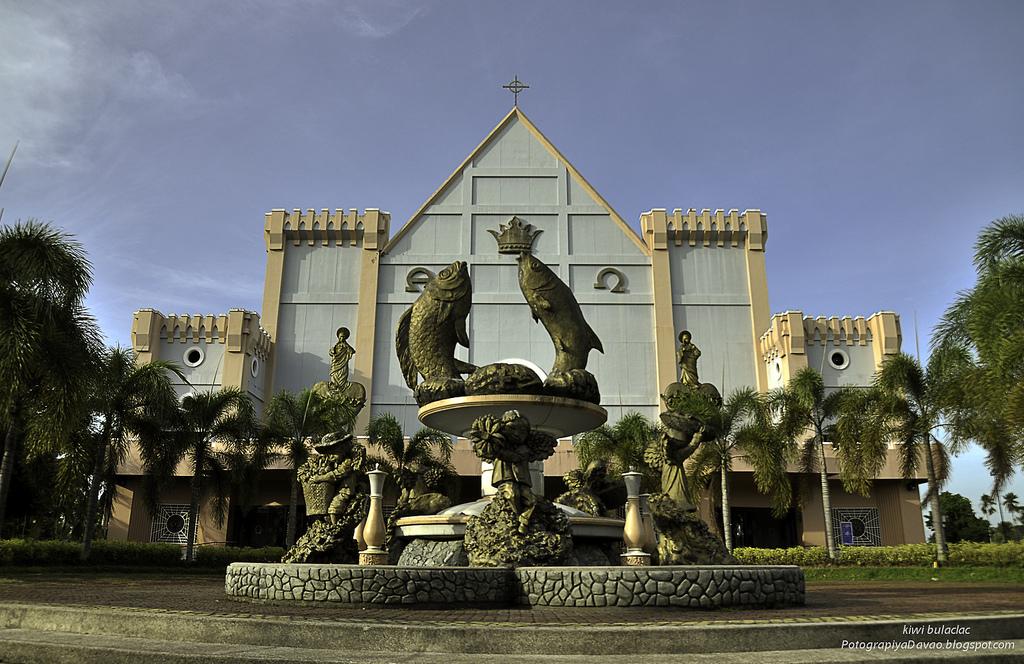 In Tagum City, where you can find the only resort in a Banana Plantation, also lies the world's largest rosary. It can be found in the biggest cathedral in Mindanao, The Christ the King Cathedral. As the biggest basilica, the Christ the King Cathedral itself is an attraction to tourists or visitors but it became more known since the creation of the world's largest rosary which was originally intended as a project of the Knights of Columbus to commemorate the silver anniversary of the City of Tagum Diocese in 2005.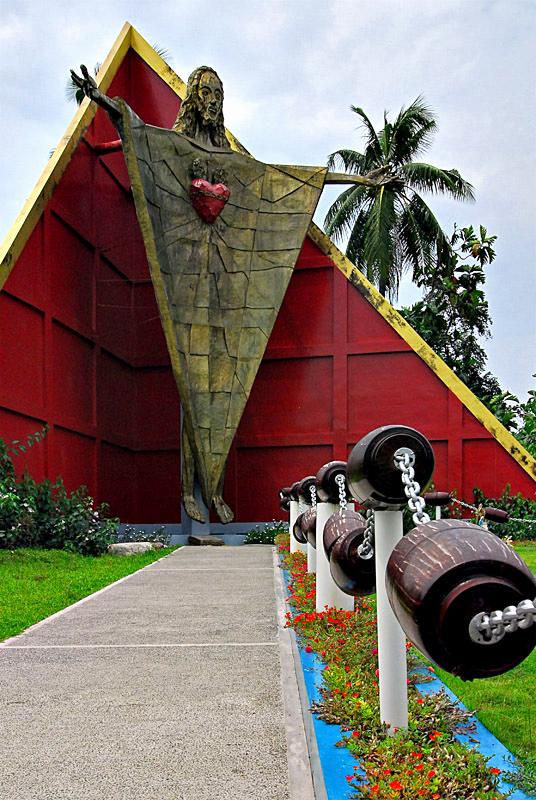 The largest basilica in Mindanao, which was designed like a castle, has its distinctive architecture that most tourists find amazing and impressive. The cathedral's design is a touch of modern and traditional architecture which is different from other churches here in the Philippines. Behind the cathedral sits the largest rosary in the world that weighs 2,815 kilograms.
Designed by a local artist from Davao City named Kublai Millan, the 85.5-meter-long rosary is made of linked bead that are made from magcono (iron wood) which can be found in the mountains of Davao Oriental and Surigao del Sur. The rosary is slated to be the world's biggest and the locals of Tagum City hope that the Guinness Book of World Records will officially recognize the giant rosary of Christ the King Cathedral as the "Largest Rosary in the World."

The giant rosary of Tagum might be slated to be the world's biggest but all in all, as Lasquite (City Information Officer II) said; the Christ the King Cathedral and its record-breaking rosary, do not only serve as the local people's claim to fame. Even more significantly, the two have come to symbolize the exemplary spirituality and sense of community of the proud and faithful Tagumeños that will endure the test of time.
Tourists who want to see the world's largest rosary can get there by taking a bus in Davao City bound for Tagum City. The travel time is about two hours or less. Then from Tagum City, visitors can take a tricycle going directly to the basilica of Christ the King. Tourists will surely love the amazing architecture of the cathedral and also, their visit will not be complete without seeing the record-breaking rosary of Tagum City.
Rating:
16 people rated this.