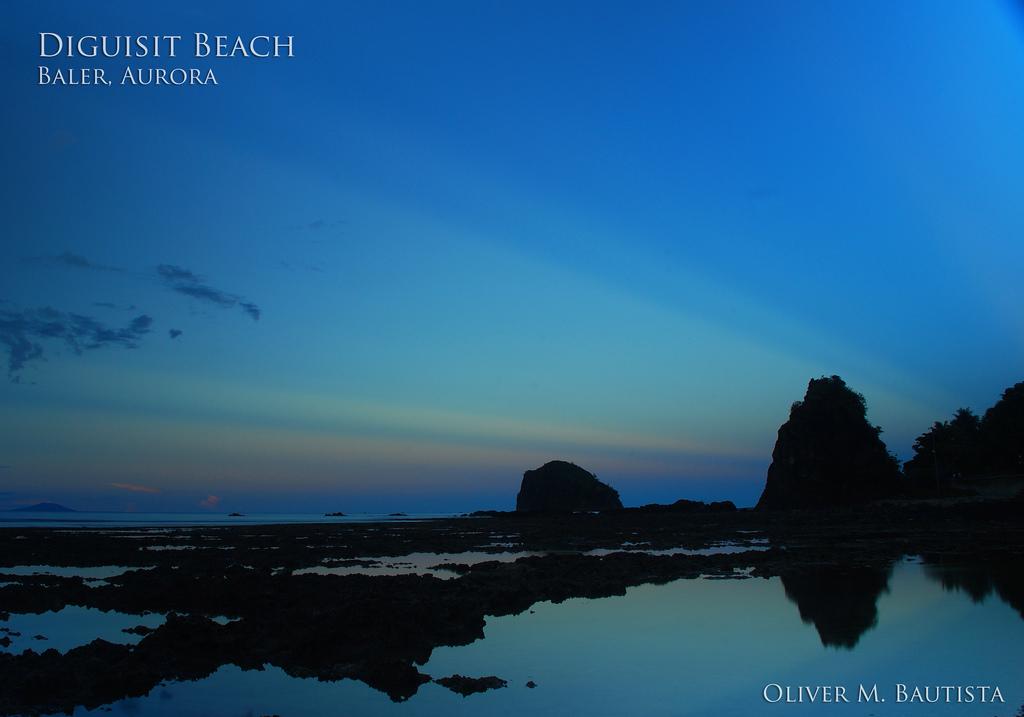 Baler is the provincial capital of Aurora and situated two-hundred-thirty kilometers northeast of Manila. It hosts some of the spectacular geographic landscapes and is located on a vast plain at the south end of Baler Bay. Last 2009, Google identified Baler as the top beach destination in the Philippines and it was reported by Yahoo! Southeast Asia as one of the 'top surf spots' in the Philippines.
Diguisit Beach is one of the famous surf spots in Baler; it is situated on Baler Bay along the Cemento Beach. The place features beautiful rock formations with perfect scenery of the clear blue sky and the vast wide ocean. It is a must-see place where tourist can relax and enjoy their vacation.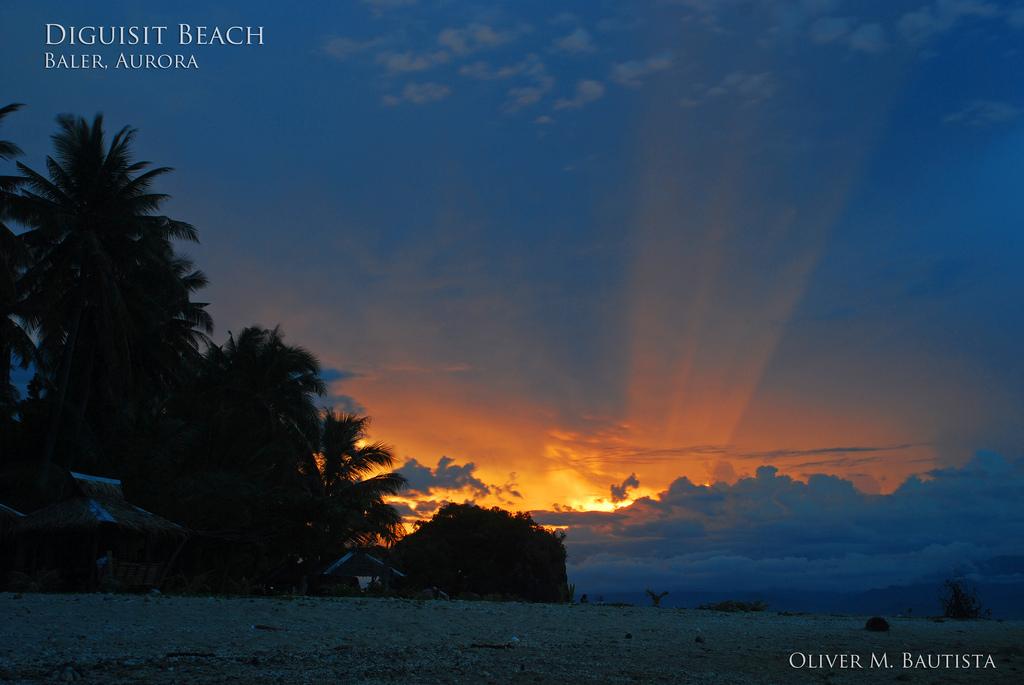 The main attraction of the Diguisit Beach is the rock formation. It is the evidence of the millions of years of wave pounding that mold its form. The Diguisit rock formations just lie beside the famous Cobra Reef- it is the ultimate surfing paradise for surfers in Baler who want to take a pounding.
The three special things that you would get from this destination are the rock formation which is thirty meters high and perfect for rock climbing, beyond it are a surfing paradise that surfers will certainly enjoy and lastly, the white sand beach which is a delicate location for beach-goers.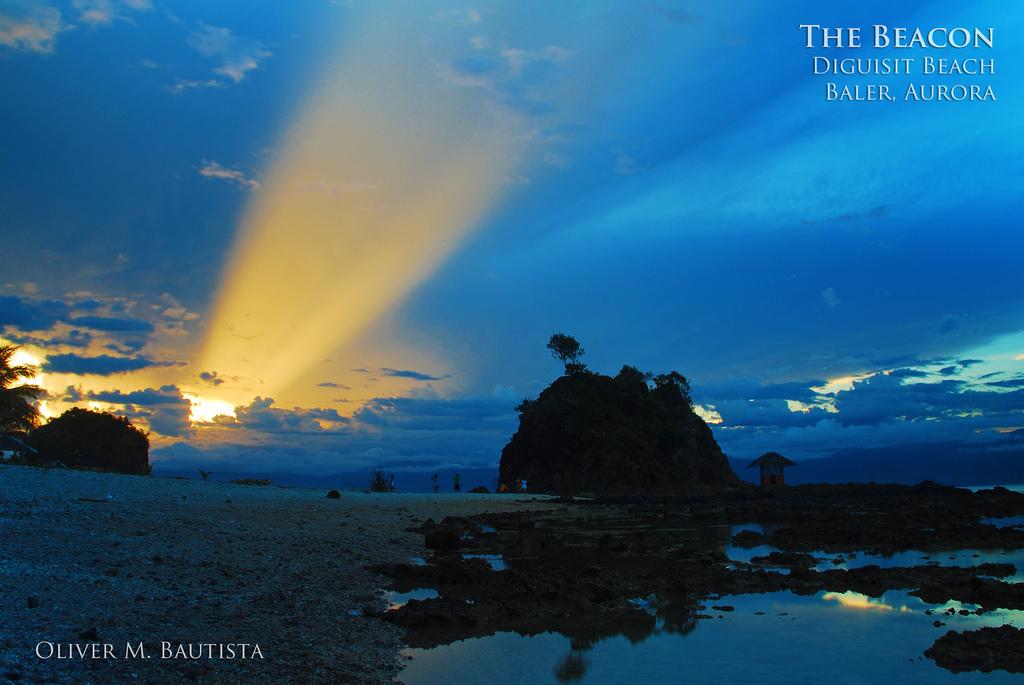 Diguisit beach is privately owned by the Dela Torre Beach Resort, visitors can access thebeach after paying a fee of twenty pesos. It is smaller compared to the famous surfing beach of Sabang, in contrast of Sabang beach; it faces northwest which is perfect to watch the setting sun.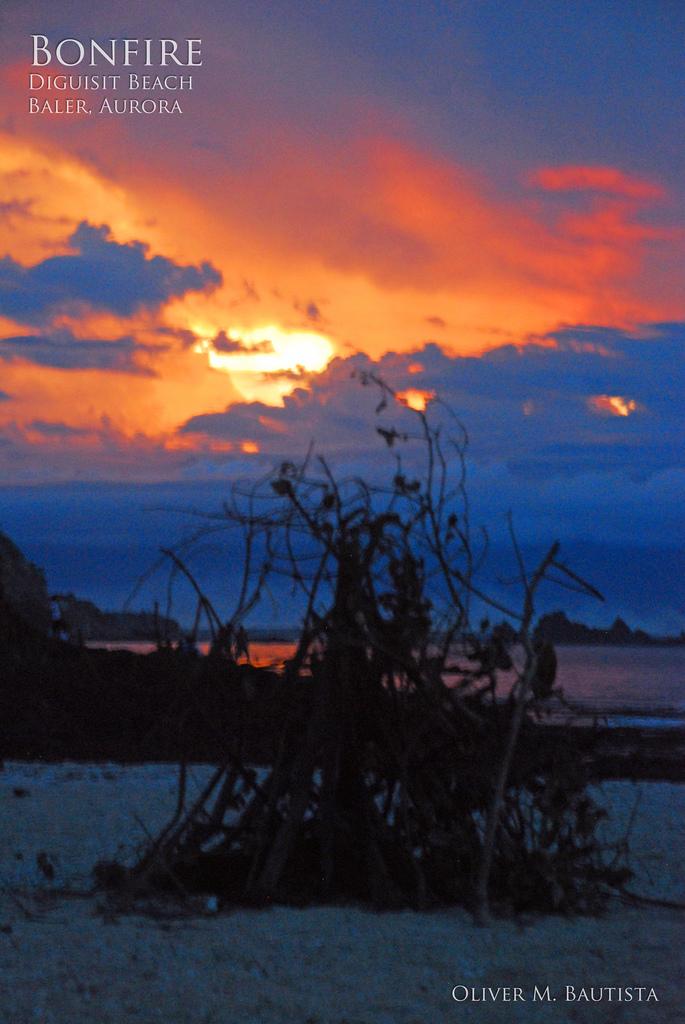 How to get there (from Manila):

Tourists who want to visit Diguisit Beach and its extravagant rock formation, can take a bus in Cubao. You can take a ride on Genesis Bus Station near Baliwag Station. Travel from Cubao to Baler is six hours. Upon reaching Baler, you can ask a tricycle driver to tour you around Baler for half day or whole day ranging from Php 500 to Php 800.
Where to stay:

Visitors don't need to have their accommodation far from the beach. They can stay at Dela Torre Beach Resort, conveniently situated in Brgy. Zabali, Baler, Aurora. It is a perfect place for relaxation after swimming on the pristine waters of Diguisit beach. For reservations you can contact these numbers and look for Matet: 09128015262 or 09491210681
Rating:
0 people rated this.